Colby-Jack Corn Cakes Recipe
Prep Time: 15 Min | Cook Time: 20 Min | Servings: 8 | Calories: 141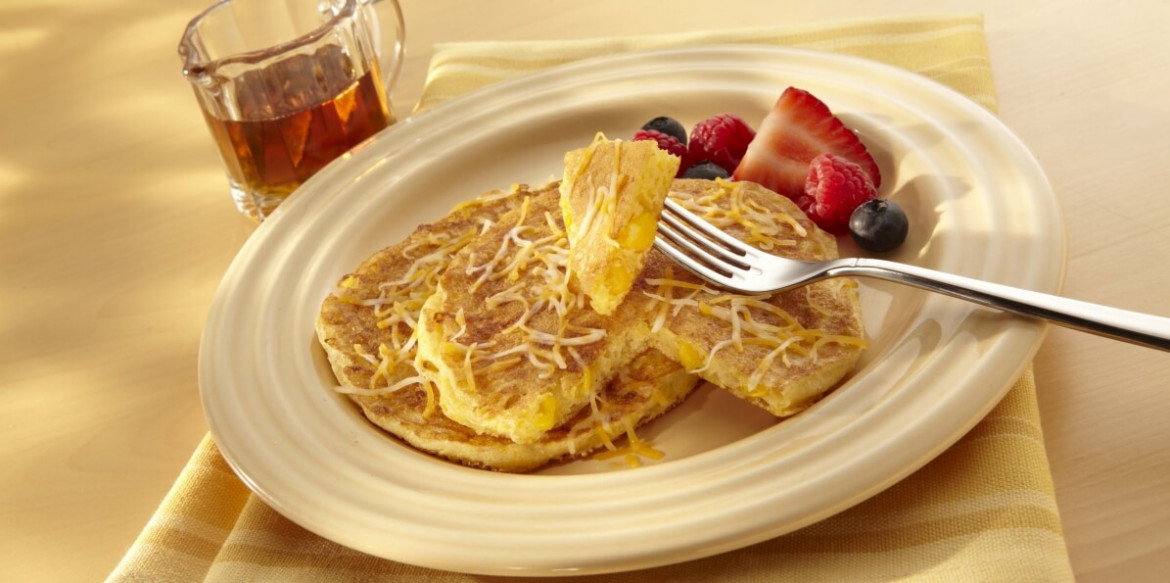 ---
Our flawlessly simple recipe makes perfect pancakes every single time. The hearty, rustic flavors of cornmeal cakes and tasty Sargento® Shredded Reduced Fat Colby-Jack Cheese inside and melted on top make for a breakfast treat we all know and love.
Ingredients
1/2 cup yellow cornmeal
1/2 cup all-purpose flour
1/2 tsp. baking soda
1/2 tsp. salt
1 cup low-fat buttermilk
2 egg whites
3/4 cup frozen or fresh corn kernels
Directions
Combine cornmeal, flour, baking soda and salt in medium bowl. Whisk buttermilk and egg whites into dry ingredients; do not over mix. Stir in corn and 3/4 cup cheese.
Heat large nonstick skillet or griddle on medium. Drop batter by scant 1/4 cupfuls into hot skillet. Cook 2 minutes; turn and cook 1 to 2 minutes more or until golden brown on both sides. Transfer to a foil-lined baking sheet in a single layer. Keep warm in preheated 200°F oven.
Sprinkle remaining cheese evenly over corn cakes; return to oven 1 to 2 minutes or until cheese is melted and corn cakes are warmed.
---