Cheese & Tomato Quiche
Prep Time: 20 min | Cook Time: 55 min | Servings: 8 | Calories: 192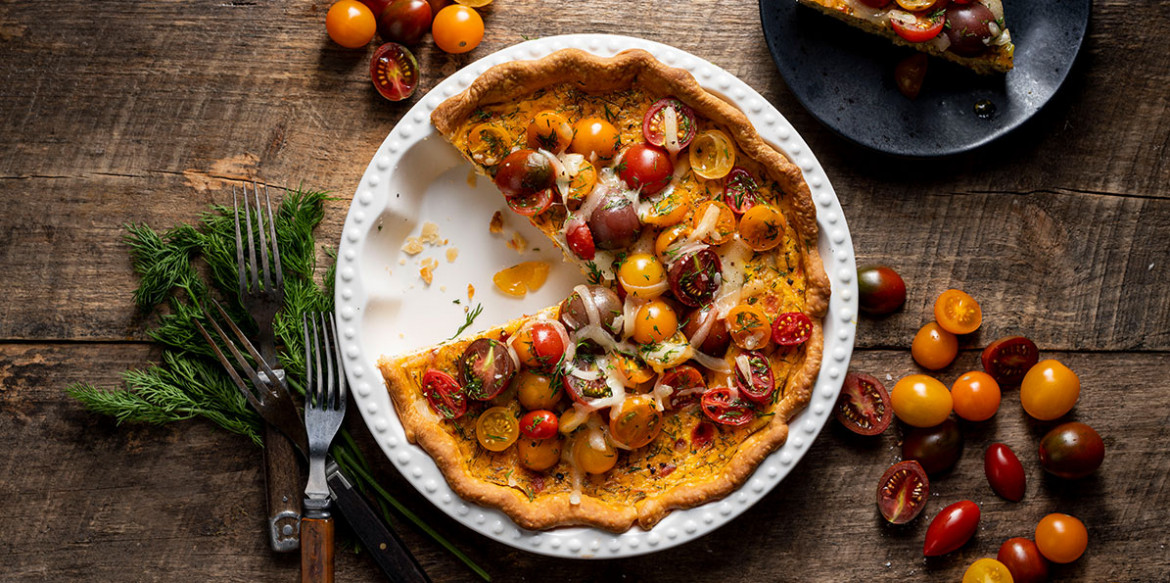 ---
<p>Introduce this new classic to the family. Sprinkle fresh tasting Sargento®&nbsp;Shredded Aged Italian Blend Cheese into this mix for the most authentic and scrumptious tasting quiche yet. Serve it as an appetizer or main course. Either way, it's going to go fast.</p>
Directions
Melt butter in medium skillet over medium heat. Add onion; cook 5 minutes, stirring occasionally. Add chopped tomatoes; cover and simmer 5 minutes. Uncover; cook 2 minutes or until mixture is thick, stirring occasionally. Remove from heat; set aside.
Beat eggs in large bowl. Add milk, Swiss cheese, 1/2 cup Parmesan cheese, dill weed and salt; mix well. Stir in onion mixture. Pour into pie shell. Top with sliced tomatoes and remaining cheese.
Bake in preheated 350°F oven 55 minutes or until set. Let stand 10 minutes and serve.
---