Deviled Eggs Benedict Sliders
Prep Time: 10 MIN | Cook Time: 0 MIN | Servings: | Calories: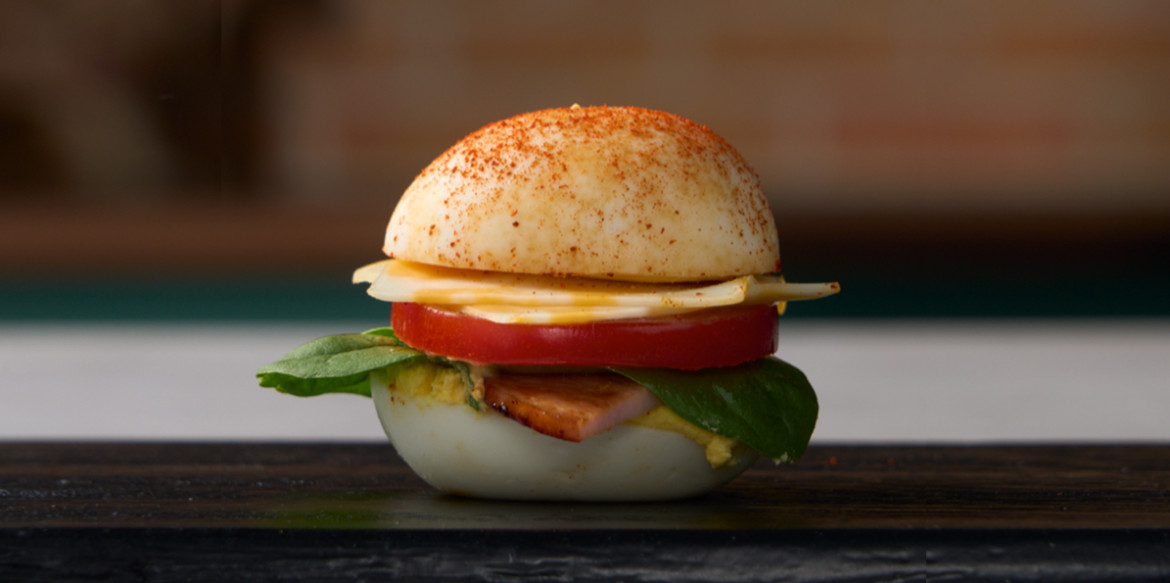 ---
Ingredients
4 lg. hard-boiled eggs, cut in half crosswise
1 tsp. mayonnaise
½ tsp. Dijon mustard
¼ tsp. pepper
1 slice Canadian style bacon, pan-fried, quartered
8 leaves baby spinach, washed
1 small tomato, thinly sliced
Directions
Gently remove yolks from each egg and place in a small bowl. Add mayo, mustard and pepper. Mash
mixture with a fork until creamy.
Spread or pipe mixture evenly into each egg white half.
Place egg bottoms on a flat surface. Top each with 1 quarter of Canadian bacon, 2 leaves of spinach, 1 tomato slice and 2 quarters of cheese. Place remaining filled egg halves on top and serve.
---