Traditional Cheese Enchiladas
Prep Time: 25 min | Cook Time: 25 min | Servings: 9 | Calories: 504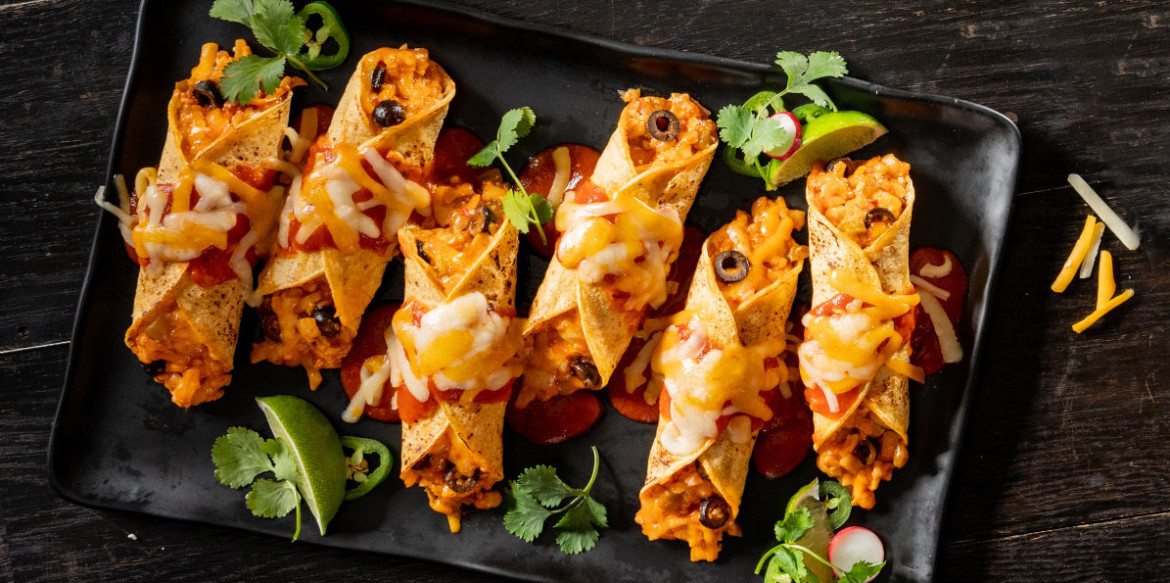 ---
<p>No fiesta is complete without a hot baked batch of cheesy enchiladas. Make these with Sargento® Shredded 4 Cheese Mexican - Traditional Cut, green chilies, olives and enchilada sauce that are baked together until perfectly melted and served on a bed of shredded lettuce.</p>
Ingredients
1 small onion, chopped (3/4 cup)
3 to 4 green onions, chopped (3/4 cup)
1 can (4 oz.) chopped green chilies, undrained
1 can (4 oz.) sliced black olives, undrained
2 cans (10 oz. each) mild enchilada sauce, divided
18 (6-inch) corn tortillas, warmed
1/2 head iceberg lettuce, shredded
Directions
Set aside 1 cup cheese. In large bowl, combine remaining cheese, onions, chilies and olives with 1 can enchilada sauce; mix well.
Spoon 1/3 cup cheese mixture down center of each tortilla. Roll up; place seam-sides down in 2 shallow 11x7-inch baking pans coated with cooking spray. Spoon remaining enchilada sauce over enchiladas; top with reserved cheese.
Bake in preheated 350°F oven 25 minutes or until heated through and cheese is melted. Serve enchiladas over lettuce.
---