Chili Relleno Bake
Prep Time: 10 min | Cook Time: 36 min | Servings: 4 | Calories: 348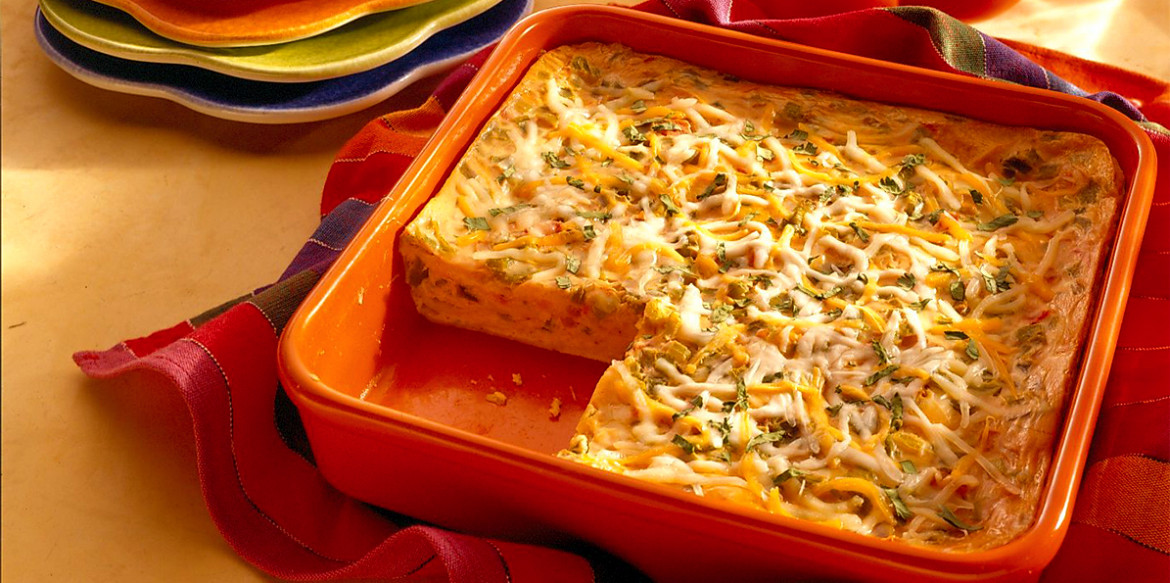 ---
Make this Mexican-inspired casserole that's bursting with tons of delicious healthy ingredients. Fluffy eggs are mixed with chopped green chilies, chunky salsa and strips of tortilla, then combined with melted Sargento® Shredded Reduced Fat 4 Cheese Mexican to create a tasty and nutritious one-of-a-kind meal.
Ingredients
1 can (12 oz.) evaporated skim milk
3/4 cup (6 oz.) Egg Beaters®
6 (6-inch) corn tortillas, torn into 2-inch pieces
2 cans (4 oz. each) chopped green chilies
1/2 cup mild chunky-style salsa
1/4 tsp. salt (optional)
2 Tbsp. chopped fresh cilantro
Fat-free or light sour cream (optional)
Directions
Coat 10-inch deep dish pie plate or 8x8-inch baking dish with nonstick cooking spray. Combine 1 cup cheese, milk, Egg Beaters, tortillas, chilies, salsa and salt, if desired, in medium bowl; pour into prepared dish.
Bake in preheated 375°F oven 35 minutes or until set. Remove from oven; sprinkle with remaining cheese and cilantro. Bake 1 minute more or until cheese is melted. Serve with sour cream, if desired.
---