Taco Stuffed Shells
Prep Time: 20 min | Cook Time: 30 min | Servings: 6 | Calories: 562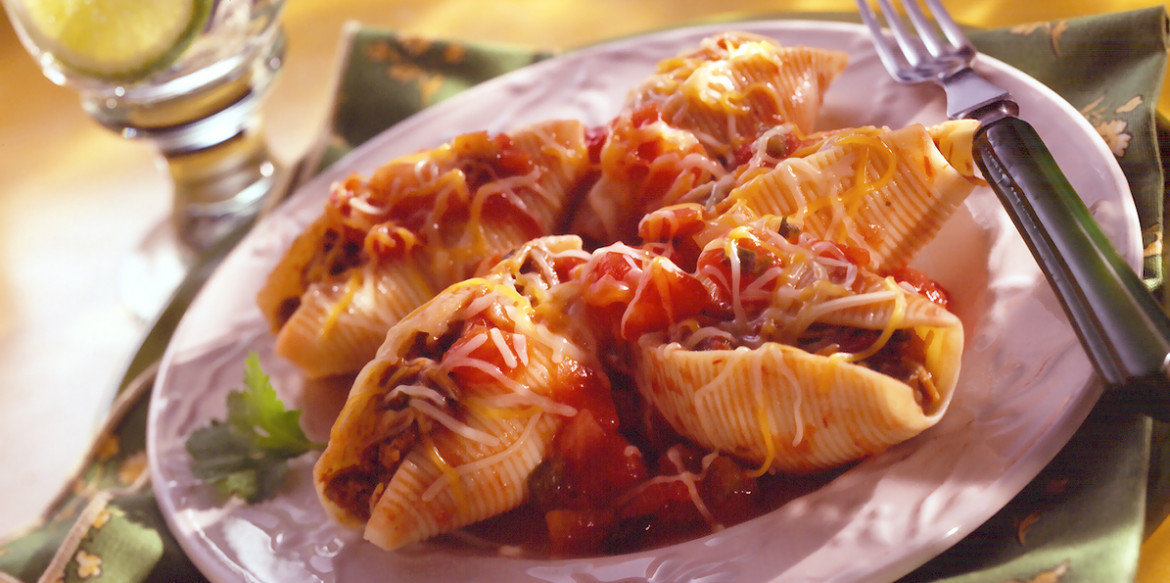 ---
These stuffed shells get their zesty taco flavor from seasoned ground beef and a layer of Sargento® Shredded 4 Cheese Mexican - Fine Cut that will melt to perfection in the oven. This meal is perfect any-time you're in the mood for a hearty meal with tons of flavor.
Ingredients
1 pkg. (12 oz.) jumbo pasta shells, cooked and drained
1 lb. ground beef
1 pkg. (1.25 oz.) taco seasoning mix
1-3/4 cups salsa, divided
Directions
Crumble beef into large skillet. Cook and stir over medium heat 5 minutes or until no longer pink; pour off drippings. Stir in seasoning mix and 3/4 cup salsa; simmer 2 minutes. Remove skillet from heat.
Stir 1 cup cheese into beef mixture. Fill shells with 1 tablespoon meat mixture. Place shells in 13x9-inch baking dish that has been sprayed with non-stick cooking spray. Spoon remaining salsa over shells; top with remaining cheese.
Cover dish with foil; bake in preheated 350°F oven 30 minutes or until hot and cheese is melted.
---