Alfredo Lasagna Roll-Ups
Prep Time: 25 min | Cook Time: 35 min | Servings: 8 | Calories: 308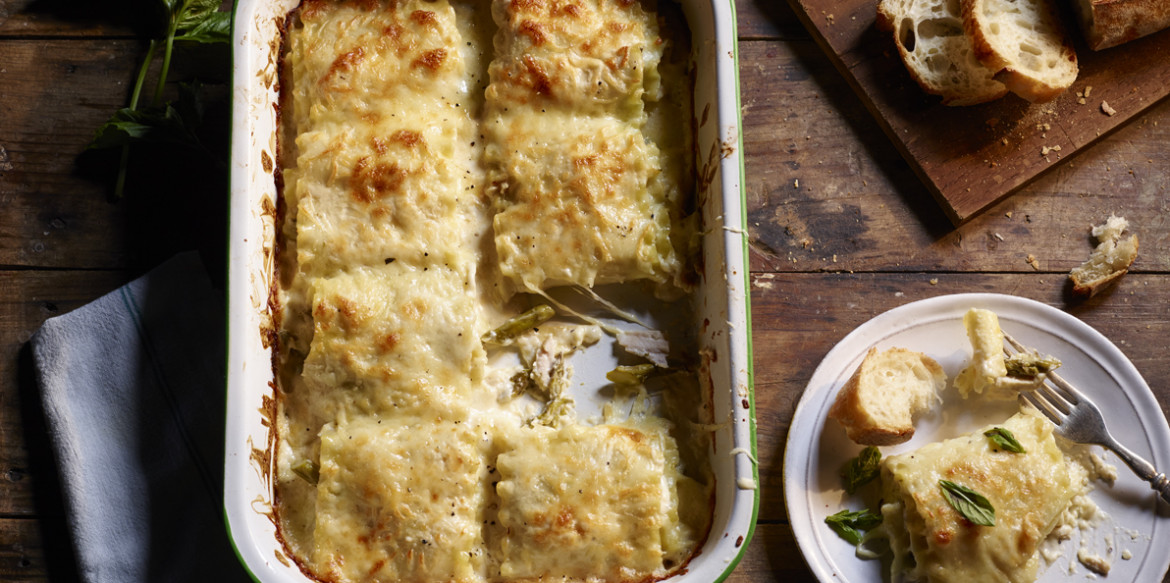 ---
<p>This recipe still upholds the integrity of the original mission lasagna set out to do: be meaty, be cheesy and be tasty. Using your standard lasagna noodles, we're creating "roll-ups" that boast the freshness of asparagus, heartiness of chicken and the beautiful and rich creaminess of Alfredo sauce with an added boost of Reserve Series™ Aged Italian Blend. Yum!</p>
Directions
Cook lasagna noodles according to package directions. Drain; rinse under cold water to stop the cooking. Arrange cooked noodles on work surface or on sheets of waxed paper.
Meanwhile, spread 3/4 cup alfredo sauce in bottom of 13 x 9-inch baking dish or pan. In medium bowl, combine 1-1/4 cups cheese, 1/2 cup alfredo sauce, asparagus and chicken; mix well. Spoon heaping 1/3 cup mixture down center of each lasagna noodle. Roll up; place seam-side down in dish. Spoon remaining sauce over rolls.
Cover dish with foil. Bake in preheated 375°F oven 30 minutes or until heated through. Uncover; sprinkle remaining 3/4 cup cheese over rolls. Continue baking 5 minutes or until cheese is melted. Garnish with basil, if desired.
---