Three-Cheese Enchiladas
Prep Time: 10 min | Cook Time: 30 min | Servings: 6 | Calories: 655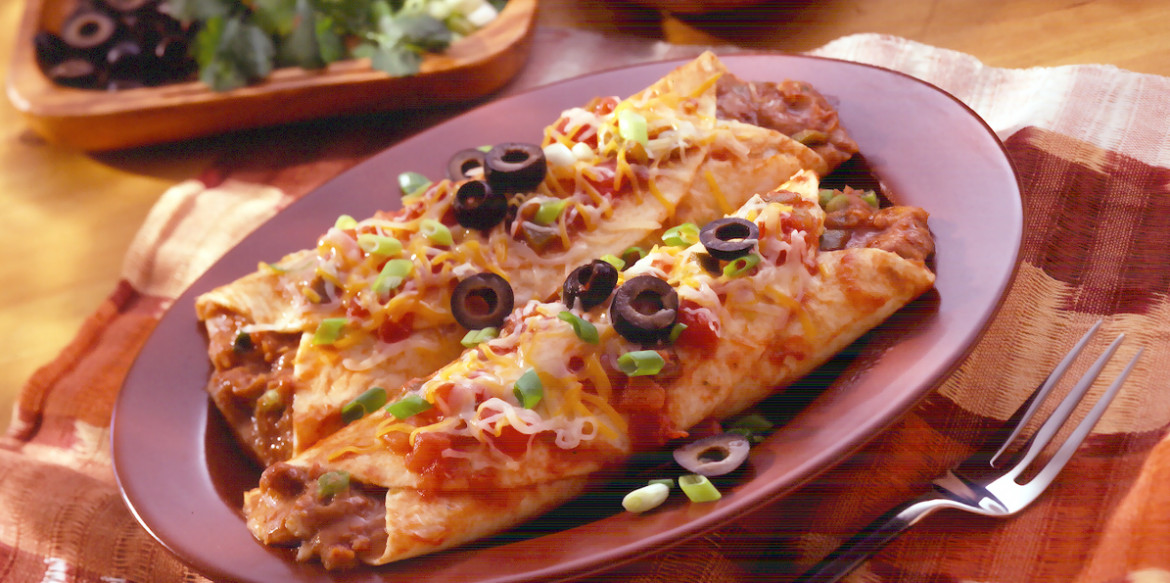 ---
These enchiladas are packed with tons of cheesy flavor with the help of Sargento® Shredded Mild Cheddar Cheese - Fine Cut. Beans, salsa, green onions and spices rolled up in soft flour tortillas bake together until golden and are topped with chopped fresh garnishes and sour cream.
Ingredients
1 cup (4 oz.) Sargento® Shredded Mozzarella - Fine Cut
2 cans (16 oz. each) refried beans
1 jar (24 oz.) salsa, divided
1/3 cup thinly sliced green onions
1/2 tsp. ground cumin
12 (6-inch) flour tortillas
Sliced black olives (optional)
Sliced green onions (optional)
Sour cream (optional)
Directions
Combine cheeses in small bowl; mix well. Stir together beans, 1 cup salsa, 1-1/2 cups cheese mixture, green onions and cumin in medium bowl. Spread 1 cup salsa onto bottom of 13x9-inch baking dish.
Spoon bean mixture down the center of each tortilla. Place tortillas in baking dish, seam-side down. Top with remaining salsa and cheese. Bake in preheated 350°F oven 30 minutes or until heated all the way through. Serve with black olives, green onions and sour cream.
---