Swiss Stuffed Chicken Breast
Prep Time: 10 min | Cook Time: 60 min | Servings: 4 | Calories: 504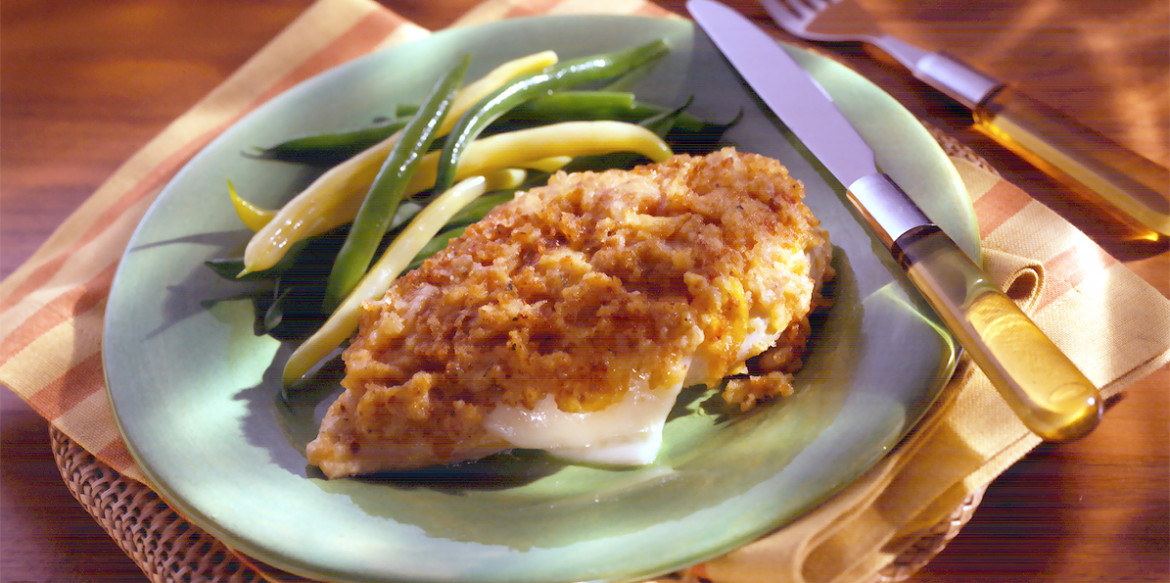 ---
These chicken breasts are bursting with flavor from being stuffed with Sargento® Sliced Swiss Cheese and coated with butter, a sherry-infused creamy broth and then baked to golden deliciousness. Each tender and juicy bite oozes yummy melted cheese!
Directions
Place chicken in shallow 1-1/2 quart baking dish. Place one cheese slice over each chicken breast.
Stir soup and sherry together in small bowl. Pour over chicken and cheese; top with stuffing. Drizzle melted butter over stuffing; cover with foil.
Bake in preheated 350°F oven 30 minutes. Uncover; continue baking 30 minutes more or until chicken is cooked through.
---