Crispy Mexican Chicken
Prep Time: 15 min | Cook Time: 28 min | Servings: 8 | Calories: 679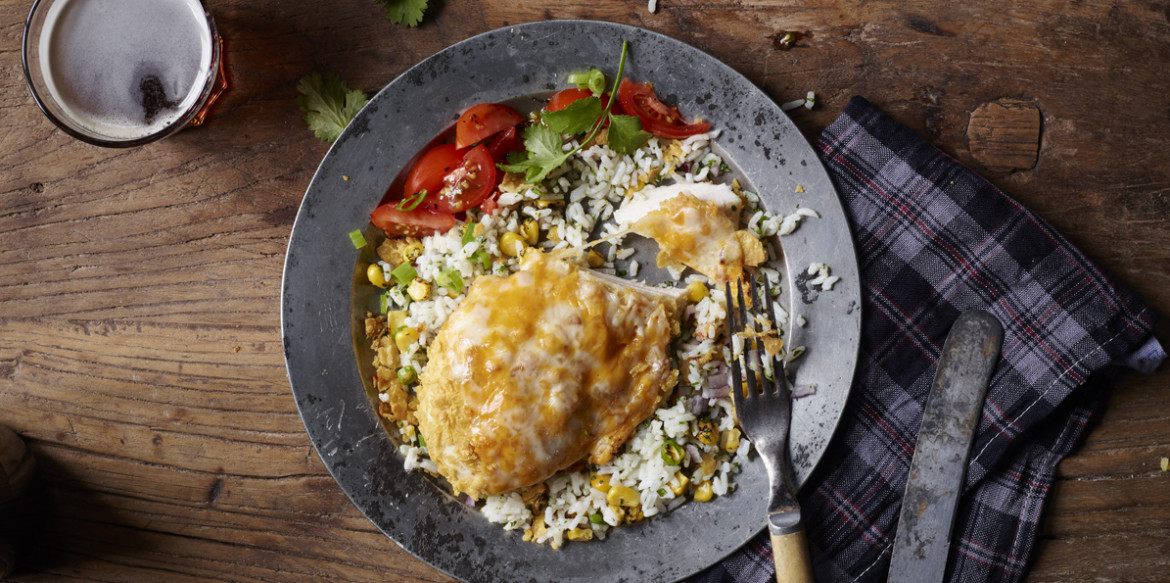 ---
Make crunchy chicken in your oven with our Mexican-inspired recipe that uses crushed tortilla chips and a zesty mixture of mayonnaise, red pepper flakes and cumin as a batter. Sprinkle with Sargento® Shredded 4 Cheese Mexican - Fine Cut and melt onto each piece of chicken, you'll get that gooey cheesy flavor you crave.
Ingredients
1/2 cup mayonnaise
1 tsp. ground cumin
1 tsp. onion powder
1/2 tsp. red pepper flakes
8 boneless, skinless chicken breast halves
1-1/2 cups crushed tortilla chips
Directions
Combine mayonnaise, cumin, onion powder and pepper flakes in small bowl.
Brush both sides chicken breast halves with mayonnaise mixture; coat with crushed tortilla chips.
Place in 13x9-inch baking dish. Bake in preheated 375°F oven 25 minutes or until chicken is cooked through and lightly browned. Sprinkle cheese on top of each chicken breast; bake an additional 3 minutes or until cheese is melted.
---