Queso Tequila Fundido
Prep Time: | Cook Time: | Servings: 4 | Calories: 750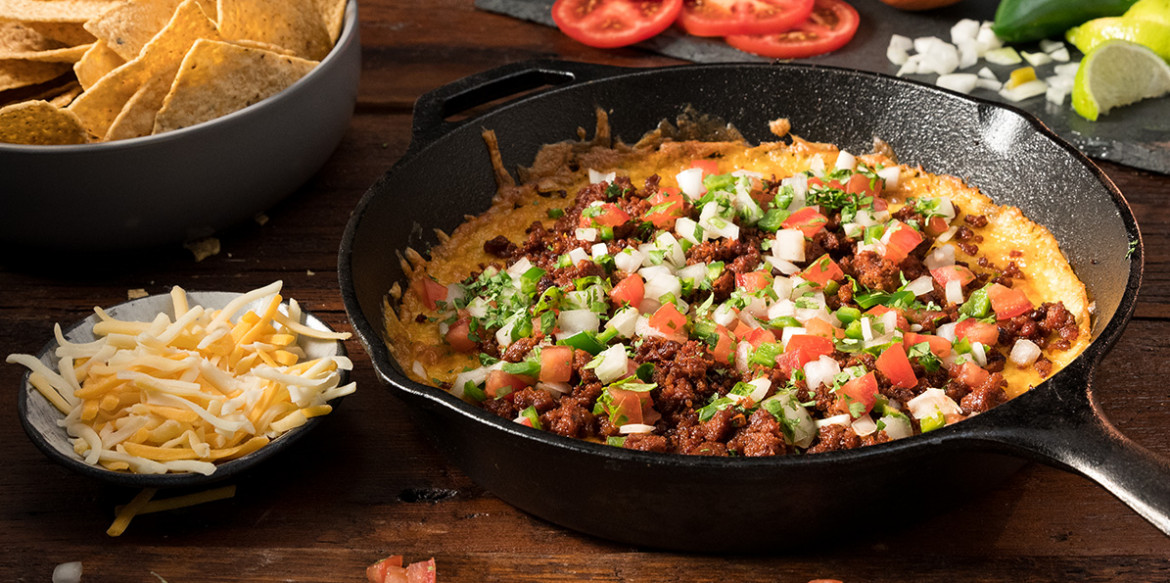 ---
<p>This "molten cheese" dip gets a festive burst of flavor from tequila and Sargento® 4 Cheese Mexican. It's a great appetizer for a gathering of friends or home movie or game night with the family.</p>
Ingredients
1/2 lb. Chorizo
1 small Onion
1/4 cup Tequila
1/4 cup Diced green chilies, drained
1 tbsp Cornstarch
1/2 cup Pico de gallo, prepared
Tortilla Chips
Directions
Pre-heat oven to 375 degrees.
In a medium cast iron skillet over medium heat, add chorizo and brown in a pan, breaking up the meat with a wooden spatula as it cooks. When chorizo is completely cooked, drain grease and transfer to a bowl. Set aside.
Add onions to pan and cook over medium heat until softened. Add chilies and cook another minute, stirring once or twice. Add tequila and cook until liquid is almost evaporated.
In a medium bowl, combine cheese and cornstarch. Toss until cheese is coated with cornstarch. Add cheese to pan.
Transfer skillet to oven and bake for 10-15 minutes or until cheese is well melted and lightly browned on top.
Remove pan from oven and place on a trivet or hot pad. Sprinkle cooked chorizo and pico de gallo over cheese. Finish with chopped cilantro and serve.
---