Cheesy Apple Squares
Prep Time: 25 min | Cook Time: 40 min | Servings: 18 | Calories: 392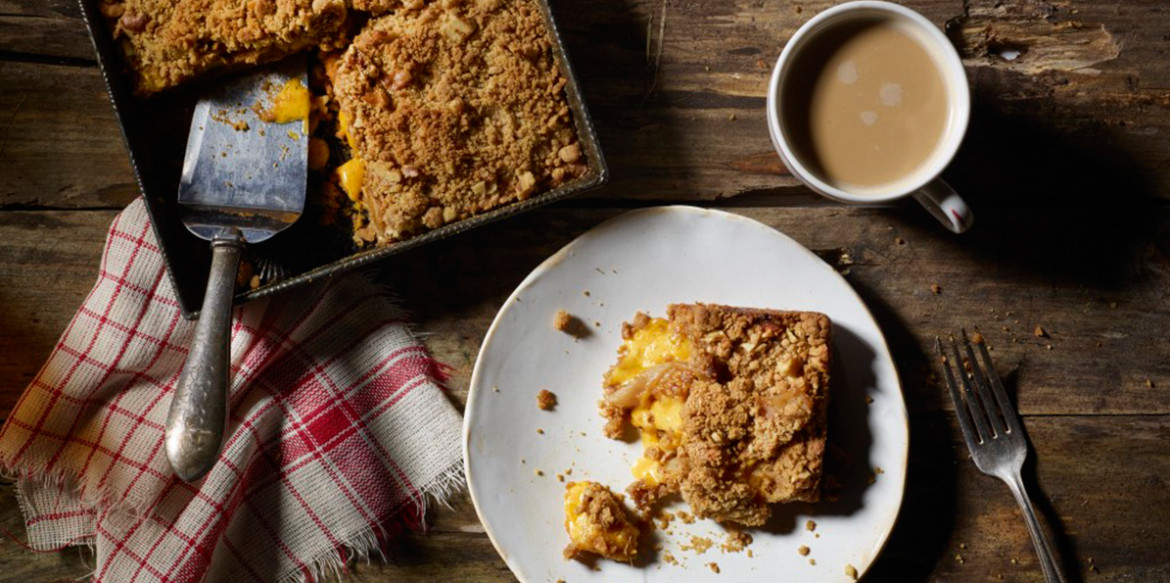 ---
<p>Sargento® Mild Cheddar Cheese pairs so well with tart Granny Smith apples in these crumbly, delicious bars. Cinnamon, nuts, brown sugar and graham crackers add cozy flavors in the crust and topping.&nbsp;</p>
Ingredients
1-1/2 cups fine graham crackers crumbs
1-1/2 cups all-purpose flour
1 cup light brown sugar, firmly packed
1/2 tsp. baking soda
3/4 cup butter, softened
3 (3-1/2 cups) medium Granny Smith, or other cooking apples, peeled, thinly sliced
3/4 cup granulated sugar
1 tsp. cinnamon
1/2 cup chopped walnuts
Directions
Combine graham cracker crumbs, flour, brown sugar and baking soda in large bowl; mix well. Cut butter into mixture, using a pastry blender or two knives, until crumbly. Transfer 1-1/2 cups mixture to medium bowl, set aside.
Pat remaining crumbs into ungreased 13x9-inch baking dish and top with cheese. In medium bowl, combine apples, sugar and cinnamon; mix well and spread over cheese. Mix reserved crumb mixture with walnuts and sprinkle over apple mixture.
Bake in preheated 350°F oven 40 minutes or until golden brown and apples are tender. Cool; cut into squares and serve.
---