Mexican Egg Skillet
Prep Time: 10 min | Cook Time: 10 min | Servings: 2 | Calories: 498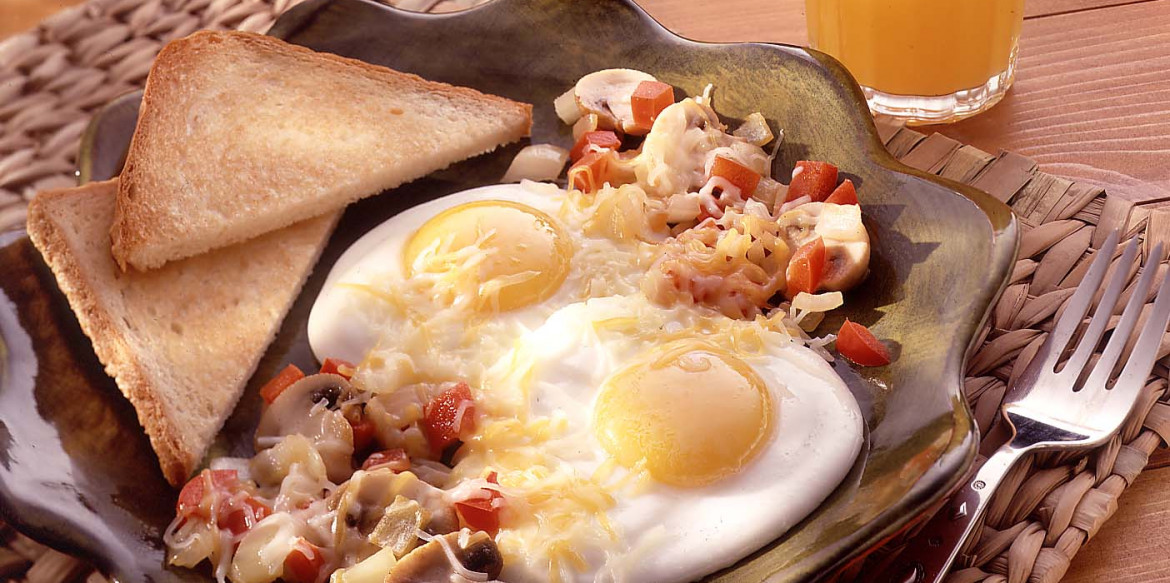 ---
Start your morning the Mexican way with a zesty skillet meal made with buttery sautéed onions and bell peppers with added mushrooms and melted Sargento® Shredded 4 Cheese Mexican - Fine Cut on top. Don't forget your favorite zesty salsa.
Ingredients
2 Tbsp. butter
1/2 cup onion, chopped
1/2 cup green or red bell pepper, diced
1/2 cup mushrooms, sliced
4 large eggs
Salt
Pepper
Salsa (optional)
Directions
Melt butter in large skillet over medium heat. Add onion and bell pepper; cook 3 minutes, stirring occasionally.
Add mushrooms; cook 5 minutes or until vegetables are tender, stirring occasionally. Push vegetables to edges of skillet. Break eggs into skillet. Season eggs and vegetables with salt and pepper to taste. Sprinkle cheese over eggs and vegetables.
Cover and cook 1 minute or until cheese is melted. Serve with salsa, if desired.
---