Zucchini Blossom Quesadillas
Prep Time: 10 MIN | Cook Time: 15 MIN | Servings: 4 | Calories: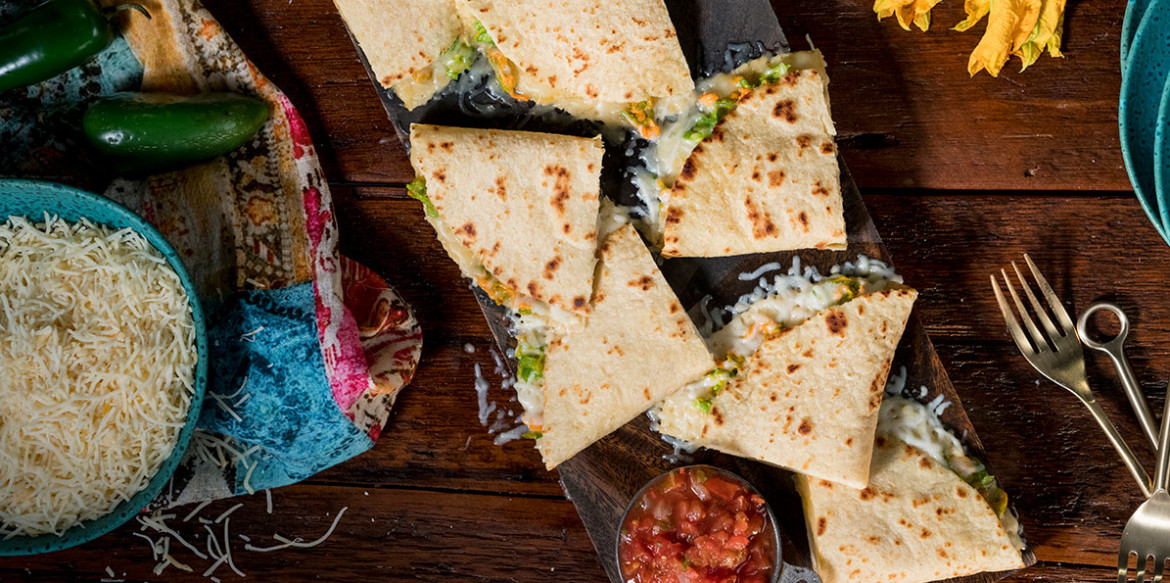 ---
If you have a bumper crop of zucchini or bought a bunch at the farmers market, save the blossoms! They have a delicate flavor and can be used in a variety of recipes, like these quesadillas. Sargento® Authentic Mexican Shredded Cheese adds great flavor to the filling.
Ingredients
FILLING:
4 Tbsp. Onion, chopped
2 Tbsp. Vegetable oil
1 Garlic clove, peeled and minced
1/2 Jalapeño pepper, minced
16 Zucchini blossoms, chopped
Salt and pepper to taste
FOR QUESADILLAS:
8 Corn tortillas
Zucchini blossom filling
Directions
Sauté onion in oil until translucent, add garlic, jalapeño and cook for 2 more minutes. Incorporate zucchini blossoms and sauté until cooked down and liquid has evaporated, season with salt and pepper to taste. Reserve.
Heat the tortillas on both sides until they are soft and pliable, fold in half. Divide the cheese and filling among
the 8 tortillas, place on a skillet over medium heat until the tortilla is golden, flip and cook until the other side of the tortilla is golden, and the cheese is completely melted. Remove from heat.
Place quesadillas on a warm plate and enjoy!
---