Baked String Cheese Mummies Recipe
Prep Time: 30 Min | Cook Time: 10 Min | Servings: | Calories: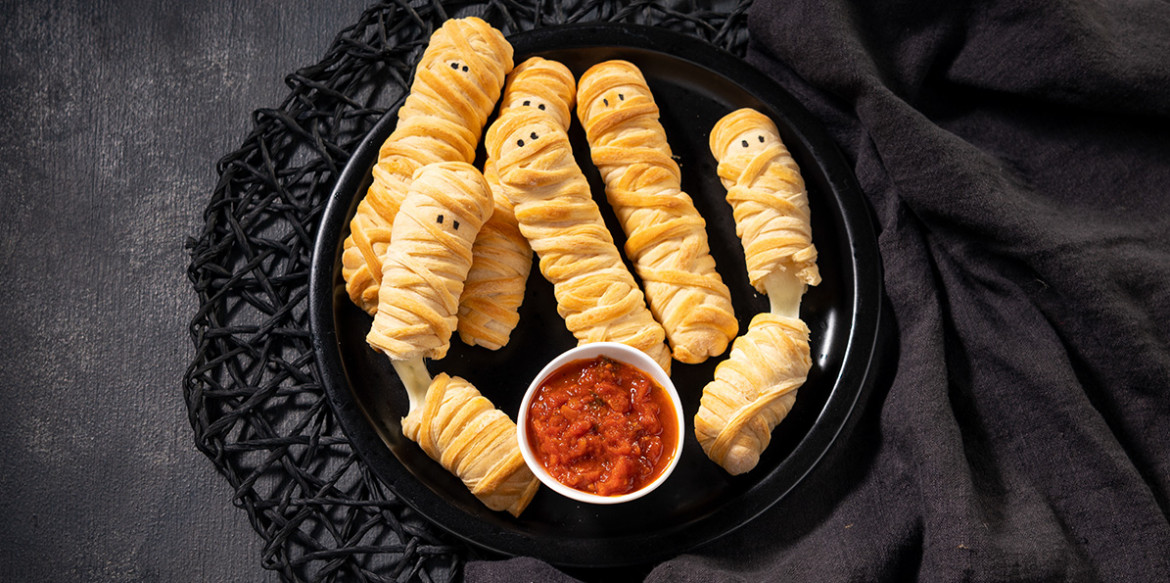 ---
Make this easy halloween appetizer using refrigerated crescent rolls and Sargento® String cheese!
Ingredients
1 8oz package Refrigerated Crescent rolls
1 package Sargento® String cheese
1 jar Marinara sauce
1 each Food coloring marker, if desired
Directions
Preheat oven to 375 degrees F.
Cover each piece of string cheese with a think layer of crescent roll dough. Then use a pizza cutter to create thin strips of dough and wrap those around the covered string cheese.
Place mummies onto parchment lined baking sheet and bake for 10 minutes or until lightly browned.
Heat marinara sauce on stove or in microwave and serve with mummy sticks.
Optional: Once mummies have been baked, use food coloring marker to add eyes to the mummies.
---