Tuscan Chicken & Cheese Pizza
Prep Time: 20 Min | Cook Time: 17 Min | Servings: 6 | Calories: 590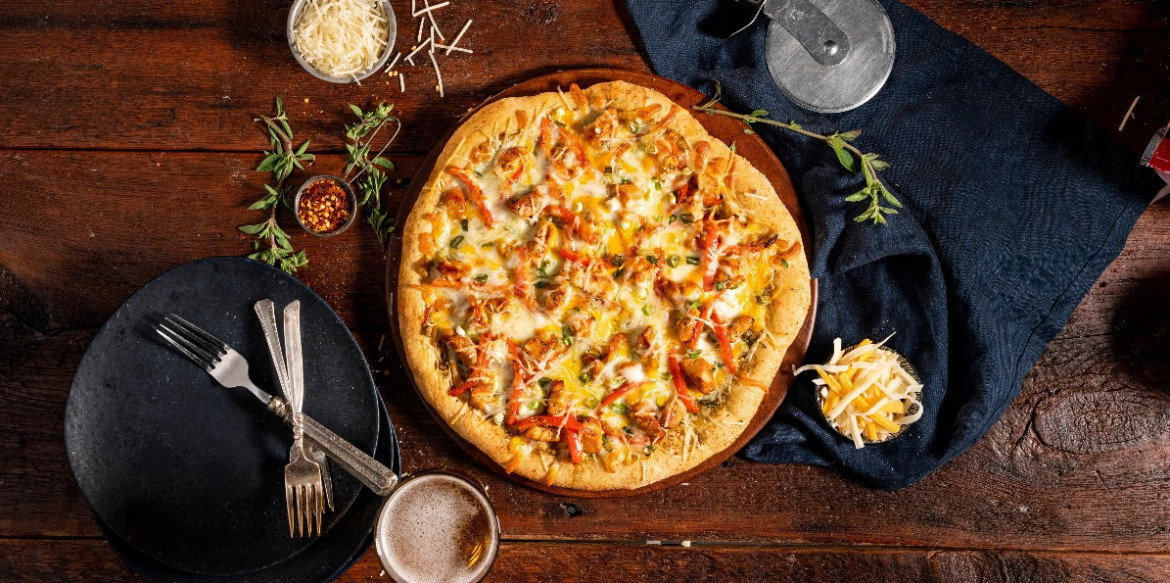 ---
<p>This may just be the ultimate pizza for those who are fans of hearty toppings. Our doughy crust is piled high with flavors from chicken breast simmered with bell peppers and rosemary. A layer of pesto sauce and melted Sargento® Shredded 4 Cheese Pizzeria with classic seasonings give this meal an authentic Italian flavor.</p>
Directions
Heat oil in large skillet over medium-high heat. Add chicken, peppers and rosemary; cook 5 minutes or until chicken is no longer pink. Remove from heat.
Line large baking sheet with foil. Place bread shell on baking sheet; spread evenly with pesto sauce; sprinkle with 3/4 cup Pizza Double Cheese. Arrange chicken mixture over cheese; top with remaining Pizza Double Cheese, green onions and Parmesan cheese.
Bake in preheated 450°F oven 12 minutes or until cheese is melted and light golden brown. Cut into wedges to serve.
---