Ham & Cheese Waffle Sandwich
Prep Time: 2 MIN | Cook Time: 4 MIN | Servings: 4 | Calories: 449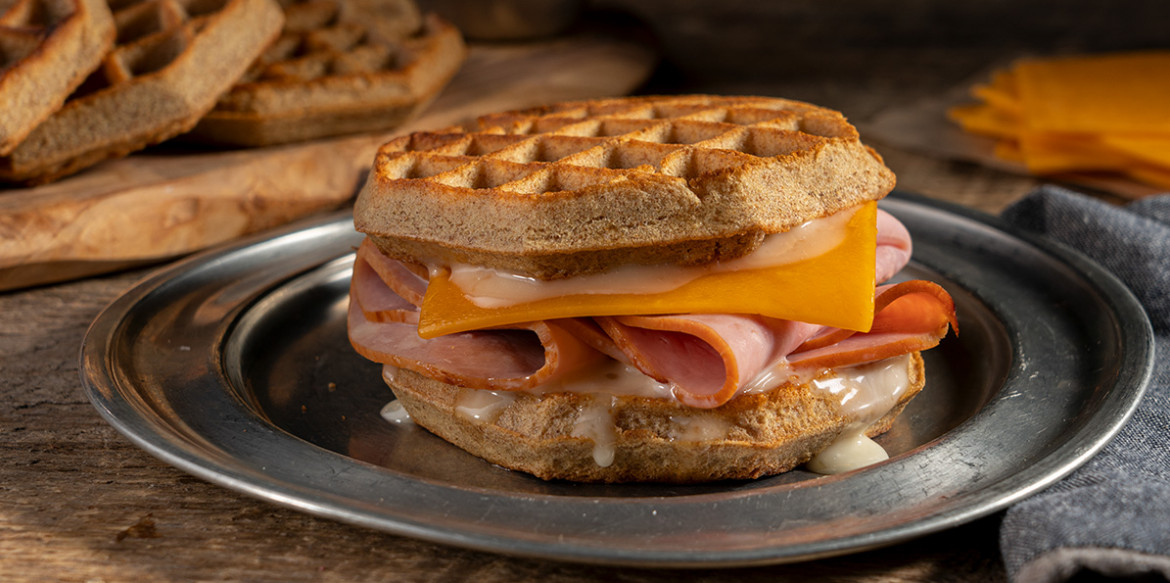 ---
<p>p.p1 {margin: 0.0px 0.0px 0.0px 0.0px; font: 12.0px Helvetica} Everyone loves waffles and cheese. Now they can have both for lunch with this simple ham and cheese waffle sandwich. Eat it cold, or hot. Enjoy.</p>
Ingredients
8 ea. Frozen whole grain waffles
⅓ cup Mayonaise
2 tbsp. Orange marmalade
8 ozs. Deli smoked ham or turkey, thinly sliced
Directions
Toast waffles until golden brown. Cool on a wire rack to prevent waffles from getting soft.
Meanwhile, in a small bowl, combine mayonnaise and orange marmalade.
Spread about 1 1/2 tablespoons of orange mayo each on 4 waffles.
Divide ham on top of the 4 waffles.
Place cheese slices over ham.
Place remaining waffles over cheese. Wrap sandwiches with fun wrapping paper. Top with a bow or a personalized message. Place in lunch bag or box.
---