Slow Cooker Tex-Mex Chicken Dinner
Prep Time: 15 Min | Cook Time: 6 Hours | Servings: 4 | Calories: 1090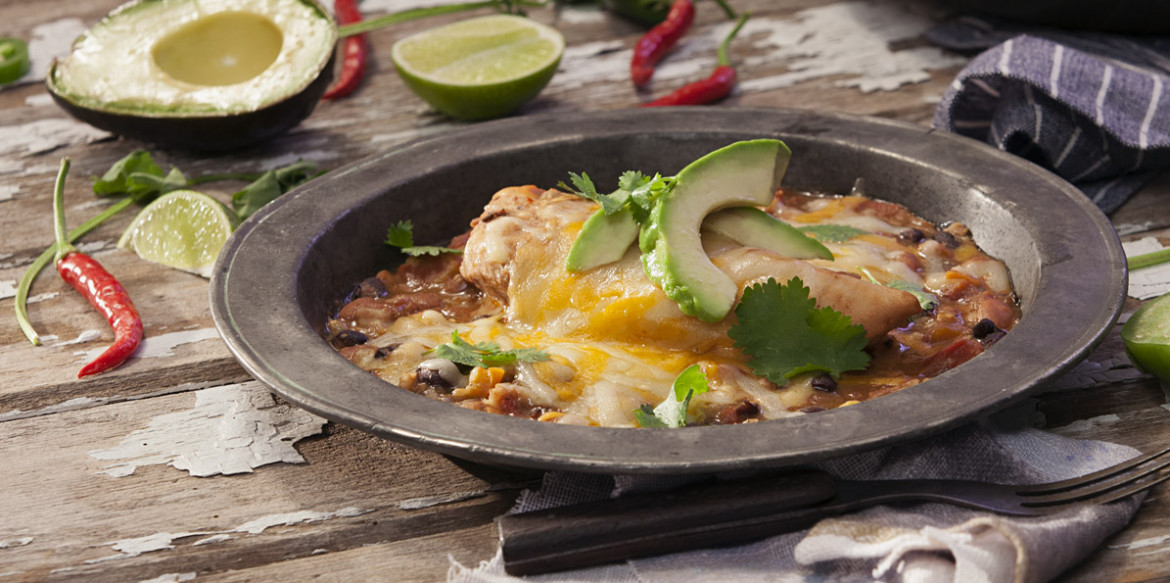 ---
<p>This super easy slow cooker dinner is loaded with flavor. You'll love the smells that fill your home when you walk in the door after a long day. For a vegetarian option, eliminate the chorizo and chicken and substitute squash or zucchini.</p>
Ingredients
1 can (15 oz.) fire roasted diced tomatoes, undrained
1 can (15 oz.) black beans, drained and rinsed
1 can (15 oz.) pinto beans, drained and rinsed
1 can (10.5 oz.) cream of chicken soup
½ cup brown rice, uncooked
½ cup salsa verde
1 cup diced bell peppers
3 oz. chorizo sausage, casing removed
½ tsp. ground oregano
½ tsp. crushed red pepper flakes, optional
2 lbs. boneless, skinless chicken breasts
¼ cup chopped cilantro
1 cup avocado, cubed
Directions
In a 4 quart slow cooker, combine tomatoes and next 9 ingredients. Stir with a large spoon until chorizo is broken into sauce.
Add chicken breast and spoon mixture over chicken.
Cover and cook on low for 6 hours or until chicken is tender.
Bring chicken to the top with a serving spoon, then sprinkle cheese over the top.
Spoon into shallow bowls. Serve topped with chopped cilantro and avocado.
---