Sausage & Pepper Sandwiches
Prep Time: 10 min | Cook Time: 20 min | Servings: 4 | Calories: 965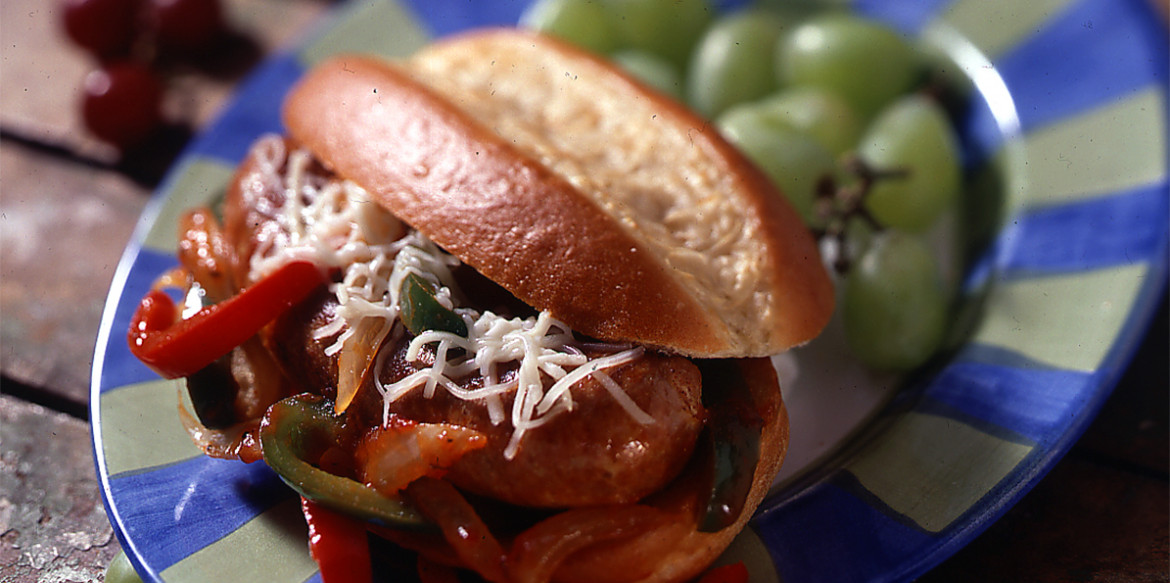 ---
The flavors in this sandwich are exactly what your next cookout needs. Grilled Italian sausage is joined by a combination of onions, peppers and pasta sauce that is simmered and used to top off each sandwich along with a helping of Sargento® Shredded 6 Cheese Italian for authentic home-style flavor.
Directions
Place sausages on preheated grill or under broiler. Grill or broil sausages 4 inches from heat until cooked through, 5 minutes per side.
Cut rolls lengthwise in half, without cutting all the way through. Place rolls, split side down, on preheated grill, or split side up on broiler pan, during final 2 minutes of sausage cooking time.
Heat oil in large skillet over medium heat. Add peppers and onion; cook 2 minutes, stirring occasionally. Stir in pasta sauce. Reduce heat; cover and simmer 10 minutes or until vegetables are tender.
Place sausages in rolls; top with pepper mixture and cheese.
---