Mexican Chip Casserole
Prep Time: 20 min | Cook Time: 30 min | Servings: 6 | Calories: 590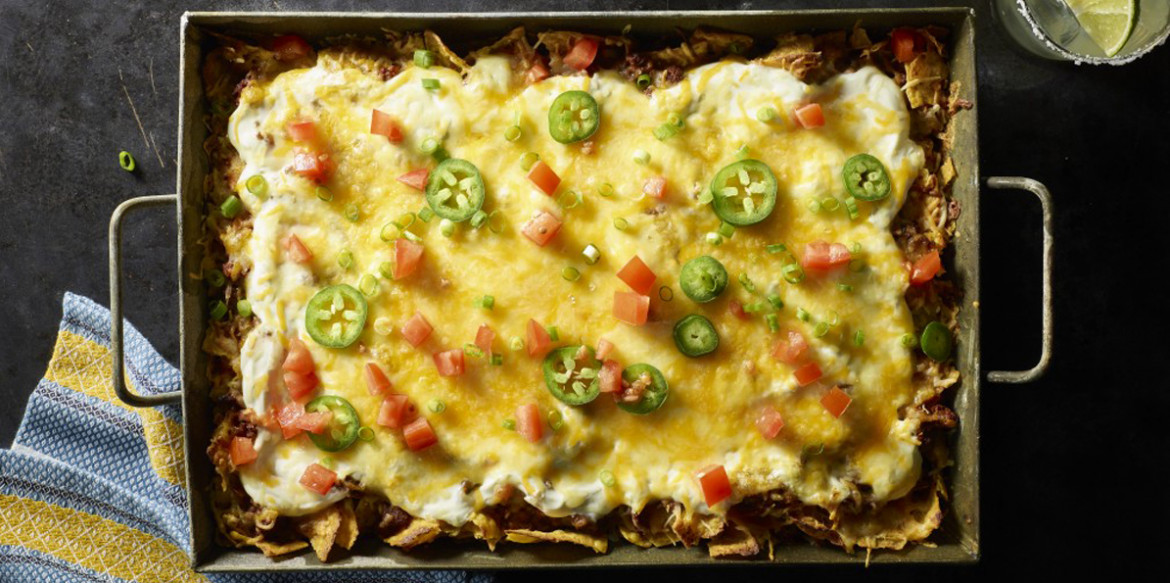 ---
This casserole is filled with delicious crushed tortilla chips, plus seasoned ground beef simmered in cumin, chilies and a hearty tomato sauce. Each layer oozes with melted Sargento® Shredded 4 Cheese Mexican - Traditional Cut and a sour cream-infused beef mixture that you've handcrafted yourself!
Ingredients
1 lb. ground beef
3/4 cup chopped onion
1 can (15 oz.) tomato sauce
1 can (4 oz.) chopped green chilies, undrained
2 tsp. ground cumin
1/2 tsp. salt
6 cups (8 oz.) coarsely crushed, lightly salted tortilla chips, divided
1 cup sour cream
Directions
Cook beef and onion in large skillet over medium heat 10 minutes or until beef is no longer pink, stirring frequently; pour off drippings. Add tomato sauce, chilies, cumin and salt; simmer 10 minutes, stirring occasionally.
Coat medium casserole dish with cooking spray. Layer half of the tortilla chips, 3/4 cup cheese and half of the beef mixture in dish. Repeat layering with remaining chips, 3/4 cup cheese and beef mixture.
Cover dish with foil; bake in preheated 350°F oven 20 minutes. Uncover; spread sour cream over beef mixture and top with remaining cheese. Return to oven; bake 10 minutes or until hot and cheese is melted.
---