Manicotti Cordon Bleu
Prep Time: 15 min | Cook Time: 50 min | Servings: 4 | Calories: 599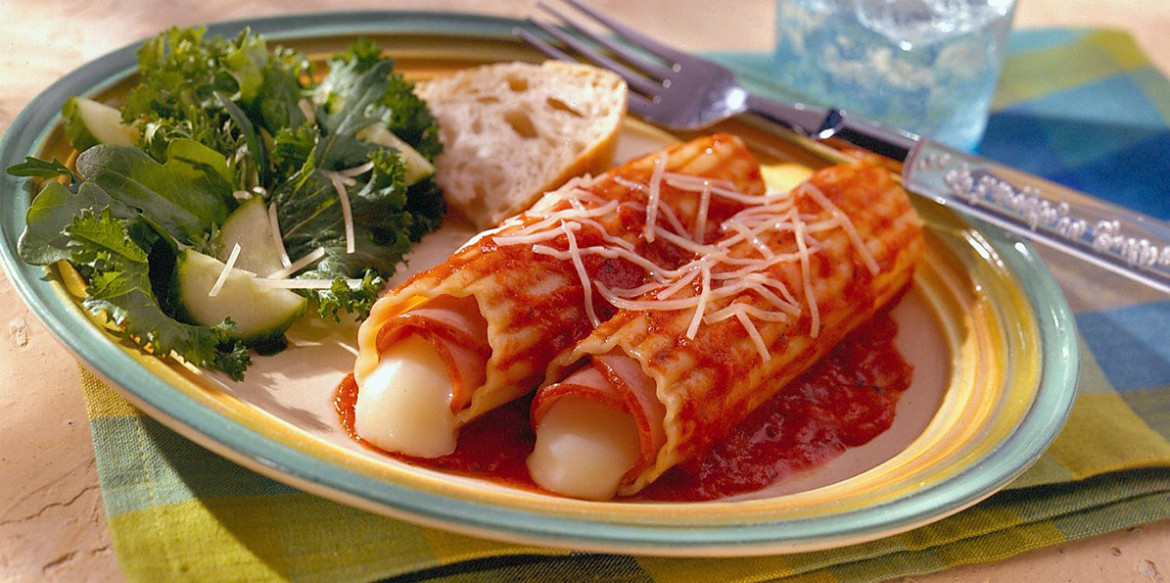 ---
Put this recipe together in a flash with a couple of simple ingredients including manicotti pasta shells that we're stuffing with Sargento® String Cheese Snacks rolled in deli slices of meat and covered in pasta sauce. Once you've put everything together, all that's left is to set the oven and wait for mouthwatering aromas to fill your kitchen.
Ingredients
12 slices deli ham or turkey
12 manicotti pasta shells, uncooked
1 jar (26 oz.) pasta sauce
3/4 cup water
Directions
Unwrap cheese snacks; place over each meat slice and roll up. Slide rolled cheese snack into pasta shell.
Combine pasta sauce and water; mix well. Spread 3/4 cup pasta mixture over bottom of 13x9-inch baking dish. Arrange filled manicotti shells in dish; spread remaining sauce mixture evenly over shells. Cover with foil; bake in preheated 350°F oven 50 minutes or until pasta is tender. Top with Parmesan cheese.
---