Layered Tortilla Casserole
Prep Time: 15 min | Cook Time: 25 min | Servings: 4 | Calories: 494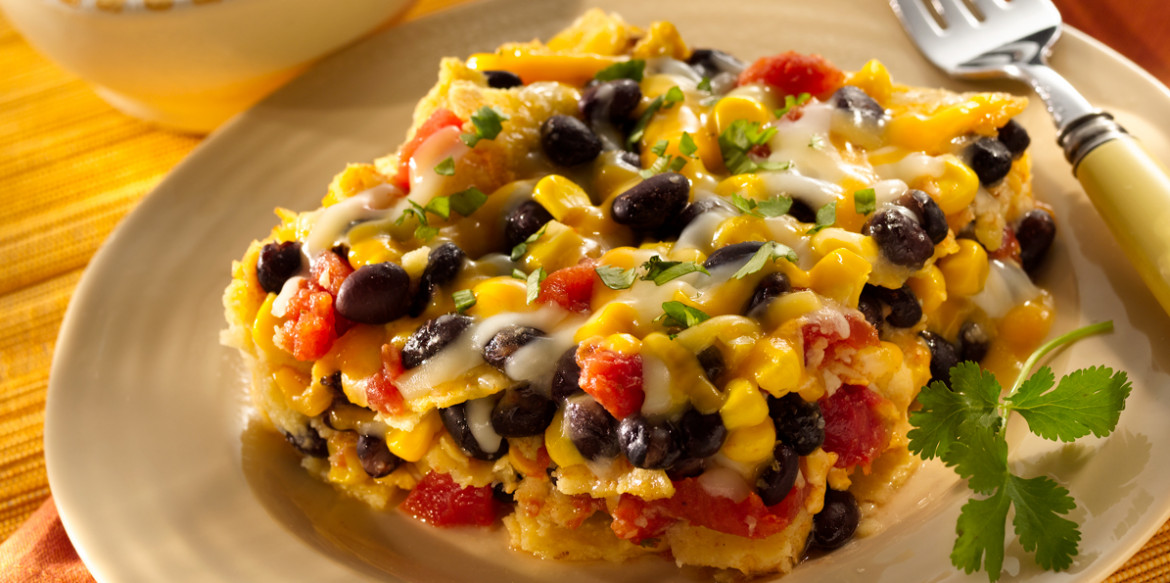 ---
This hearty dish brings classic Mexican ingredients together in a cheesy layered creation with the help of Sargento® Shredded 4 Cheese Mexican - Traditional Cut, black beans, corn, Mexican-style tomatoes, chopped cilantro and a splash of citrus. Serve this hot and dig into every layer of corn tortilla filled with colorful and tasty elements.
Ingredients
1 can (14-1/2 oz.) Mexican-style stewed tomatoes, undrained
1/2 cup chopped fresh cilantro, divided
2 Tbsp. fresh lime juice (about 2 limes)
6 (6-inch) corn tortillas, torn into 1-1/2-inch pieces
1 can (15 oz.) black beans, rinsed and drained
1 can (8 oz.) whole kernel corn, drained or 1 cup frozen corn, thawed
Directions
Break up tomato chunks with a spoon, if necessary. Combine tomatoes, 1/4 cup cilantro and lime juice in small bowl.
Spray 8x8-inch baking dish with nonstick cooking spray. Arrange one-fourth of tortillas in bottom of dish; spoon one-fourth of tomato mixture over tortillas; top with one-fourth of beans, one-fourth of corn and one-fourth of cheese. Repeat layering 3 more times with remaining tortillas, tomato mixture, corn, beans and cheese.
Bake in preheated 375°F oven 25 minutes or until cheese is melted and sauce is bubbly. Sprinkle with remaining cilantro. Let stand 10 minutes before serving.
---