Hawaiian Chicken Wrap
Prep Time: | Cook Time: | Servings: 6 | Calories: 321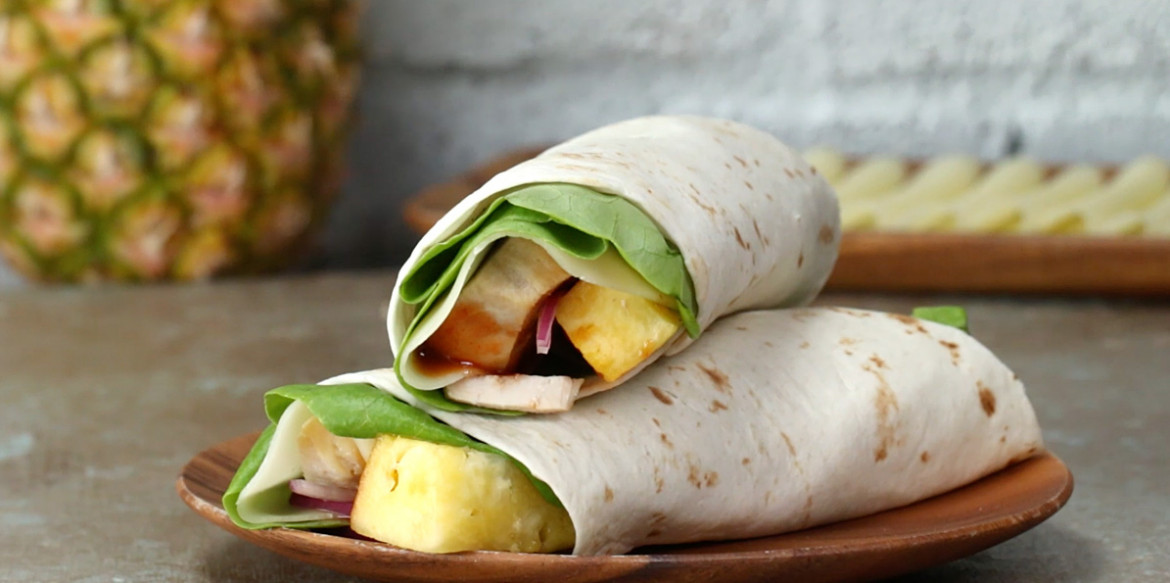 ---
<p>Looking for something a little different to liven up your lunch options? This wrap features slices of chicken breast in a sweet-sour sauce paired with Sargento® Ultra Thin® Provolone Cheese Slices and pineapple. It's salty, sweet, juicy and delicious.</p>
Directions
Season chicken with salt, cook in a grill pan seasoned with olive oil until well browned on each side (about 12 minutes). Cover and set aside.
In a saucepan, heat ketchup, pineapple juice, soy sauce, and brown sugar. Stir until well combined and simmer. Remove from heat and allow to cool.
Slice chicken breast.
On a tortilla, layer butter lettuce, pineapple spear, chicken, onion, and Sargento® Ultra Thin® Provolone. Drizzle with sauce, wrap and hold with a skewer.
Serve.
---