Chicken Rollatini with Asparagus
Prep Time: 15 min | Cook Time: 30 min | Servings: 4 | Calories: 369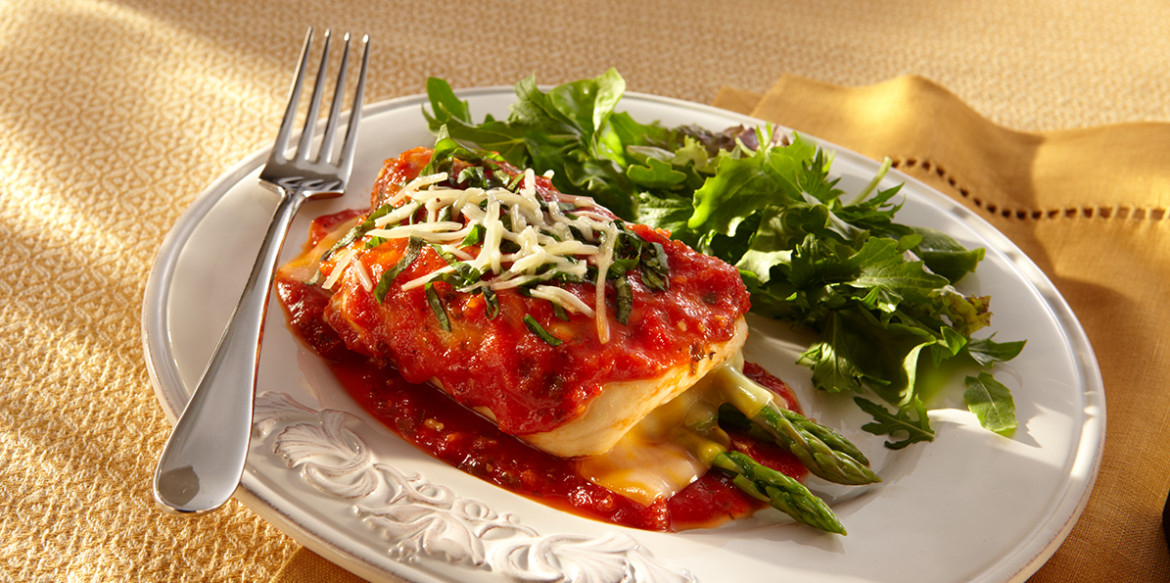 ---
Rise to celebrity chef status by serving up this main course. Our Chicken Rollatini is destined to become the dish your family raves about for years to come. It's marinara sauce, boneless chicken breast, asparagus spears all smothered in slices of Sargento® Ultra Thin® Colby-Jack Cheese Slices and topped with our Sargento® Shredded Parmesan Cheese. Bake, serve and enjoy!
Directions
Spread 3/4 cup of the marinara sauce in a shallow 1-1/2 or 2-qt. casserole dish. Place sliced cheese evenly over chicken breasts; arrange 3 stalks of asparagus crosswise over center of each chicken breast. Roll up; place seam sides down over sauce in dish.
Sprinkle herbs over chicken; top with remaining 1/2 cup sauce, spreading to cover chicken completely. Bake in a preheated 350°F oven 25 to 30 minutes or until chicken is cooked through. Top with basil and Parmesan cheese.
---