Nacho Cheese Soup
Prep Time: 5 min | Cook Time: 30 min | Servings: 6 | Calories: 280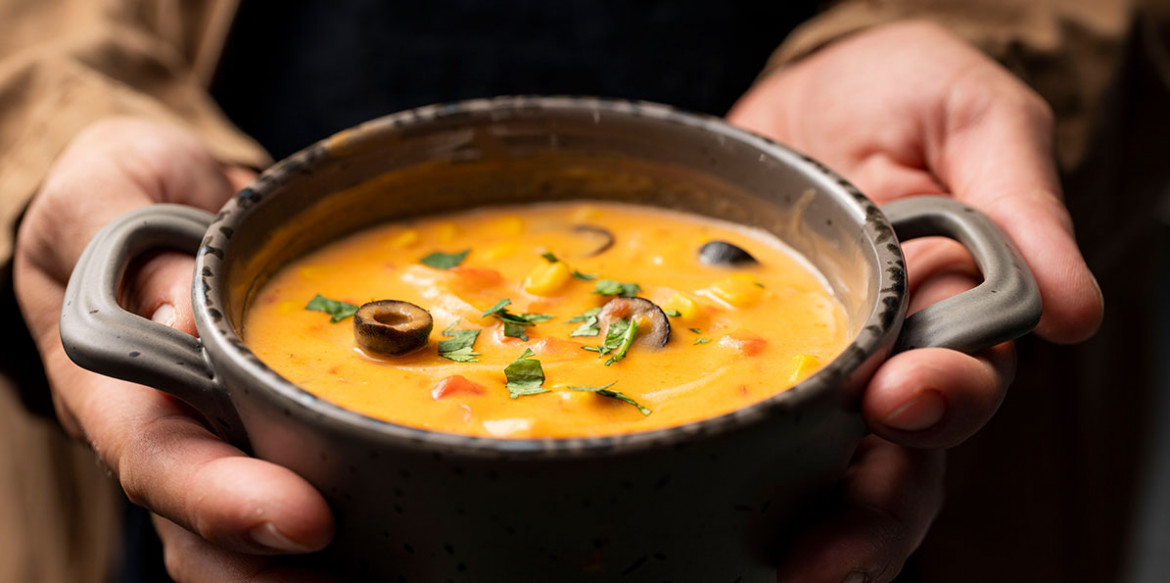 ---
A pub-style soup that's sure to please the palate, this recipe takes dry au gratin potatoes and mixes them with corn and salsa until perfectly tender and then adds some Sargento® Shredded Taco Cheese and sliced olives. Garnish this creamy soup with a perfect tortilla chip.
Ingredients
1 pkg. (5 oz.) dry au gratin potatoes
1 can (15 oz.) whole kernel corn, undrained
1 cup salsa
2 cups milk
1-1/2 cups (6 oz.) Sargento® Shredded Taco Cheese
1 can (2 oz.) sliced black olives, drained
Tortilla chips (optional)
Directions
Combine potatoes, dry au gratin mix, corn with liquid, salsa and 2 cups water in large saucepan. Heat to a boil; reduce heat. Cover and simmer 25 minutes or until potatoes are tender, stirring occasionally.
Add milk, cheese and olives. Cook until cheese is melted and soup is heated through, stirring occasionally. Garnish with tortilla chips, if desired.
---