Tortilla Appetizers
Prep Time: 10 min | Cook Time: 15 min | Servings: 36 | Calories: 65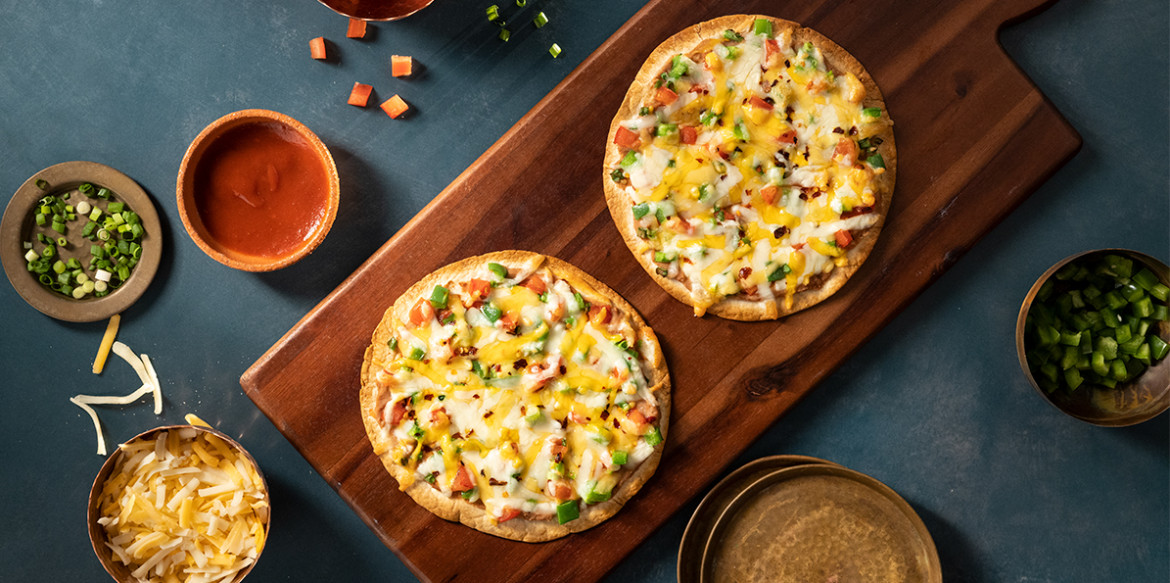 ---
<p>Tortilla appetizers are a great way to kick off a party — especially with our recipe using savory refried beans, zesty taco sauce, chopped green peppers, tomato and onion with melted Sargento® Shredded 4 Cheese Mexican on each tasty little wedge.</p>
Ingredients
6 (7-inch) flour tortillas
1 can (16 oz.) refried beans, divided
1/3 cup taco sauce, divided
1 green bell pepper, chopped
1 tomato, chopped
1 green onion, thinly sliced
1/2 tsp. crushed red pepper flakes (optional)
Directions
Spread tortillas in single layer on baking sheets. Bake in preheated 400°F oven 5 minutes or until crisp.
Spread 1/4 cup beans, 1 tablespoon taco sauce, green pepper, tomato and onion evenly on each tortilla. Top with cheese and, if desired, sprinkle with red pepper flakes.
Bake in preheated 450°F oven 8 minutes more or until cheese is melted. Cut each tortilla into 6 wedges to serve.
---