Lobster Mac N Cheese Recipe
Prep Time: 5 min | Cook Time: 15 min | Servings: 4 | Calories: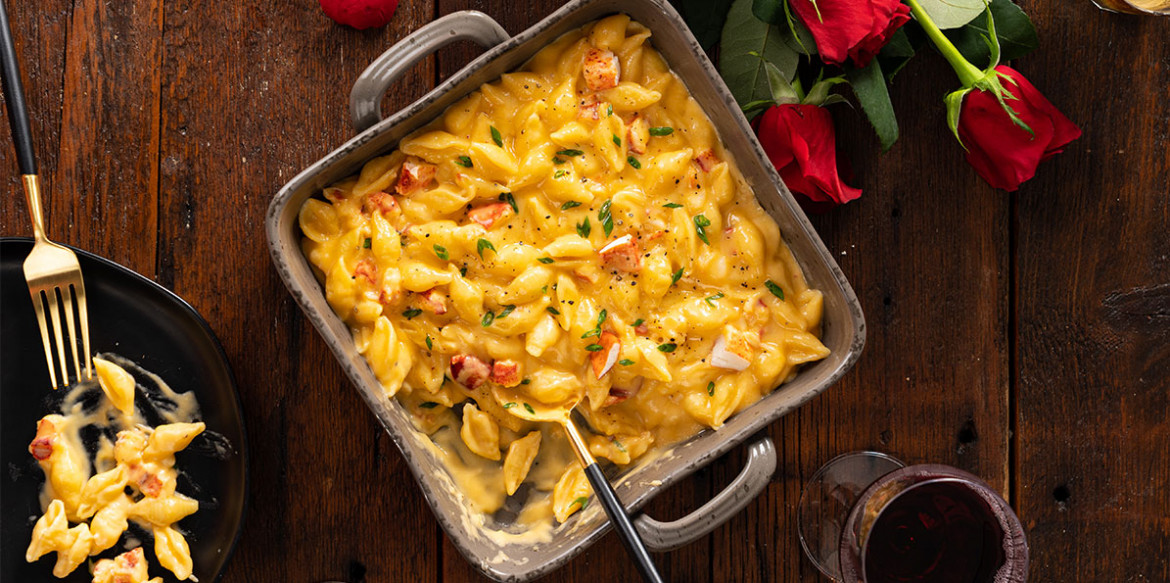 ---
Ingredients
1 (8oz) box pasta shells
Sargento® Reserve Series™ 14-Month Aged Parmesan for garnish
1 cup Lobster meat, precooked
½ cup shredded Sargento® Reserve Series™ Aged Italian Blend Cheese
2.5 cup shredded Sargento® Reserve Series™ 18-Month Aged Cheddar Cheese
1 tsp. Nutmeg
2 cups Milk
Salt & black pepper to taste
¼ cup All purpose flour
¼ cup Butter, cubed
Chives thinly sliced for garnish
Directions
Bring a large pot of lightly salted water to a boil. Cook pasta in the boiling water, stirring occasionally until cooked through but firm to the bite, 8 minutes. Drain.
Melt butter in a saucepan over medium heat; stir in flour, salt and pepper until smooth, about 5 minutes. Slowly pour milk into roux while continuously stirring until smooth and bubbling, about 5 minutes.
Add cheddar and Italian blend cheese and stir until melted, 2 – 4 minutes. Add Nutmeg and whisk to combine.
Fold macaroni and lobster meat into cheese sauce and mix until coated.
Garnish with parmesan cheese and chives right before serving.
---