Zesty Cobb Salad
Prep Time: 20 min | Cook Time: | Servings: 6 | Calories: 544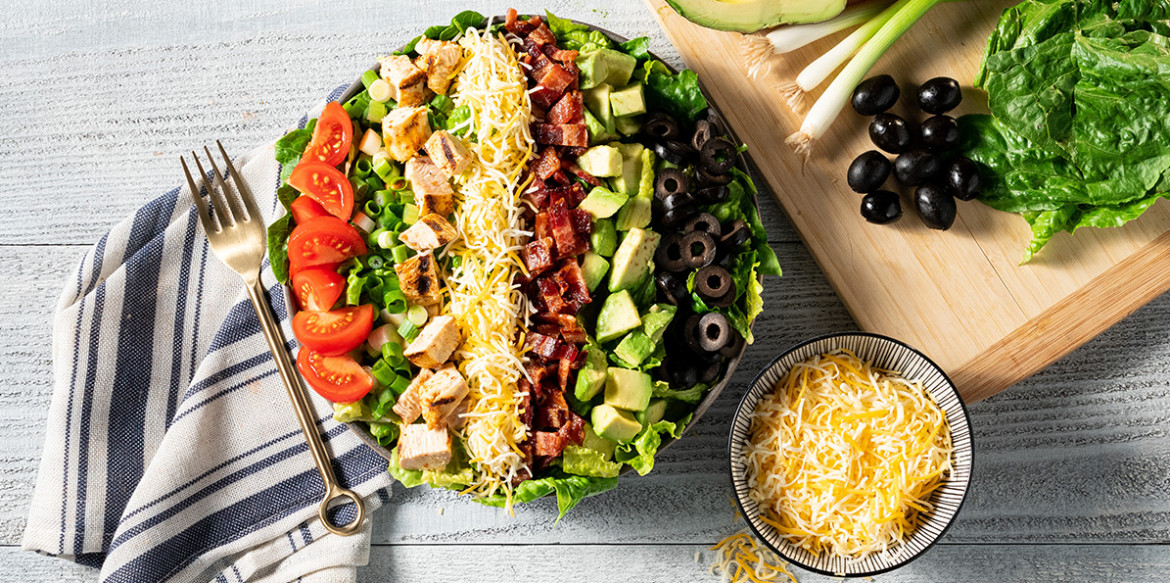 ---
Get creative with your next salad and assemble a combination of tender shrimp with zesty Sargento® Shredded 4 Cheese Mexican - Fine Cut, chopped tomato, green onion and bacon for a variety of flavors in each bite. Garnish each plate with additional avocado or black olives if you choose.
Ingredients
6 cups (10 oz.) romaine leaves, torn
1-3/4 cups (10 oz.) diced cooked chicken or cooked baby shrimp
1 cup diced tomato
1/3 cup thinly sliced green onions
6 slices bacon, crisply cooked, crumbled
1/2 cup pitted sliced black olives or diced ripe avocado (optional)
1/3 cup salsa
1/4 cup light mayonnaise
Directions
Arrange lettuce on large serving platter. Arrange cheese, chicken, tomato, green onions, bacon and olives, if desired, in rows over lettuce. Cover and refrigerate.
Combine salsa and mayonnaise. Cover and refrigerate. Just before serving, toss salad with dressing.
---