Mexican Chicken Salad Wrap
Prep Time: 15 min | Cook Time: 0 min | Servings: 2 | Calories: 701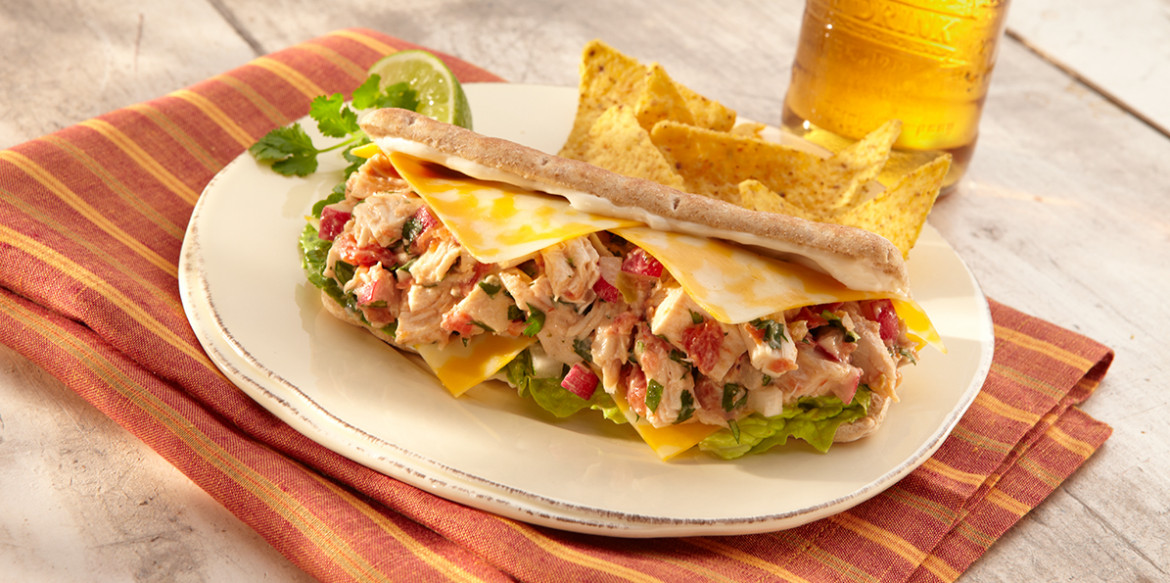 ---
This hearty Mexican-inspired chicken salad is made with shredded chicken, chopped radishes, cilantro, crisp lettuce and salsa. It's perfect when topped with Sargento® Ultra Thin® Colby-Jack Cheese Slices. Should this be a stand-alone salad or served in a sandwich? You decide!
Ingredients
1-1/2 cups shredded or chopped cooked chicken
1/4 cup each: chopped radishes, chopped cilantro and salsa
4 Tbsp. light mayonnaise, divided
2 whole wheat flatbread
2 romaine lettuce leaves
Directions
Combine chicken, radishes, cilantro, salsa and 2 tablespoons of the mayonnaise; mix well.
Spread remaining mayonnaise on flatbread. Layer with lettuce, half the cheese, chicken salad and remaining cheese.
---