Grilled Reuben Sandwiches
Prep Time: 10 min | Cook Time: 10 min | Servings: 4 | Calories: 770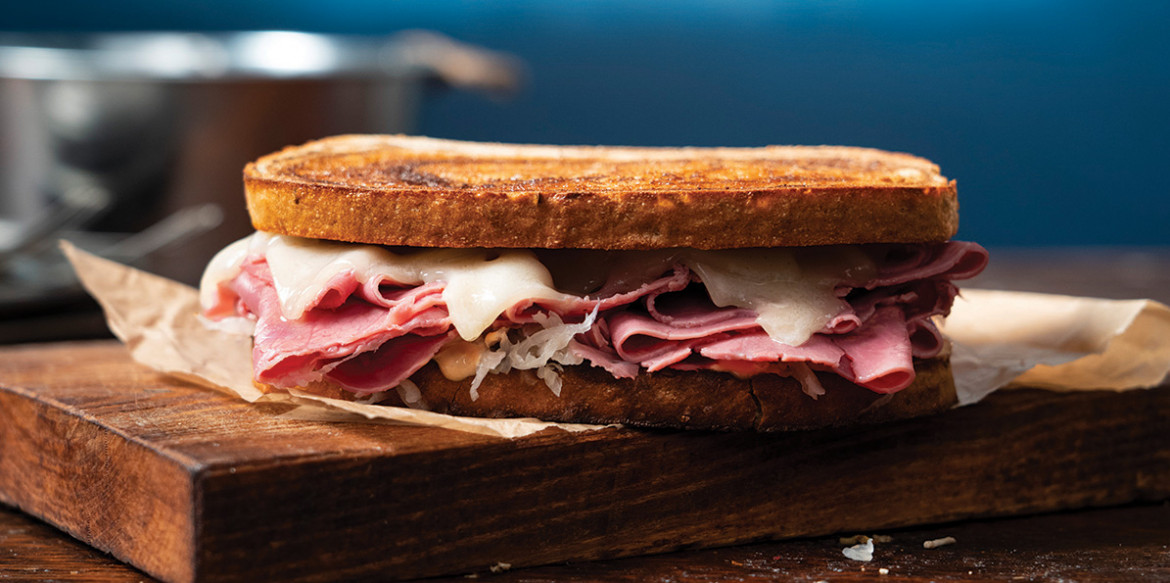 ---
<p>Don't miss out on this classic deli favorite and make yourself a grilled Reuben at home with your choice of deli style pastrami or corned beef, melted Sargento® Sliced Swiss Cheese along with a kick of horseradish and a helping of sauerkraut all grilled between two buttery pieces of bakery fresh bread.</p>
Directions
Combine mayonnaise, chili sauce and horseradish in small bowl.
Spread one side of each slice of bread with butter. Place cheese over other side of bread. Arrange corned beef over half of bread; top with mayonnaise mixture and sauerkraut. Close sandwiches with remaining slices of bread, cheese side down and butter side up.
Cook each sandwich on preheated large skillet over medium-low heat 4 minutes each side or until bread is toasted and cheese is melted.
---