Sausage and Spinach Lasagna Rolls
Prep Time: 20 min | Cook Time: 20 min | Servings: 4 | Calories: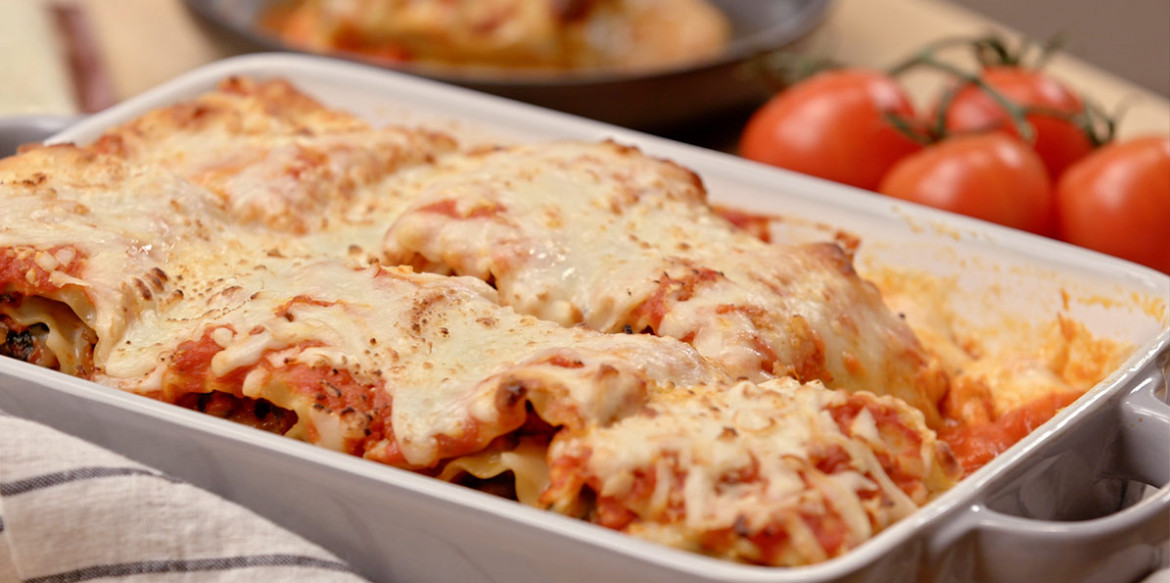 ---
Roll up into your kitchen with this ultimate comfort. Spicy Italian sausage and spinach mingle in a zesty marinara sauce and get wrapped up in full-flavored Sargento® Reserve Series™ Aged Italian Blend for the most ooey gooey lasagna rolls.
Ingredients
1 lb hot Italian sausage, casing removed
2 cups fresh spinach, roughly chopped
3 cups marinara sauce
3 cups Sargento® Reserve Series™ Aged Italian Blend
8 lasagna noodles
Directions
Boil lasagna noodles according to package instructions. Drain and spread out on an oiled tray and set aside.
In a pan on medium-high heat, cook the sausage, while breaking it up as it cooks. When the ground sausage is browned, add the spinach and the marinara sauce and cook for about 5 minutes.
Preheat the oven to 400F. Lightly oil a baking to with olive oil. Spread a few spoons of the sauce across the bottom of a 10x7 inch baking dish.
Spread some filling across each lasagna sheet, sprinkle with cheese, and carefully roll each sheet up into little bundles. Place the rolls side-by-side in the dish. Cover the surface with the rest of the sauce and the cheese.
Bake for 15-20 minutes or until bubble, and then finish under the broil until the cheese is slightly browned.
---