Heart Shape Lasagna Roll-Ups
Prep Time: 25 min | Cook Time: 25 min | Servings: 10 | Calories: 5054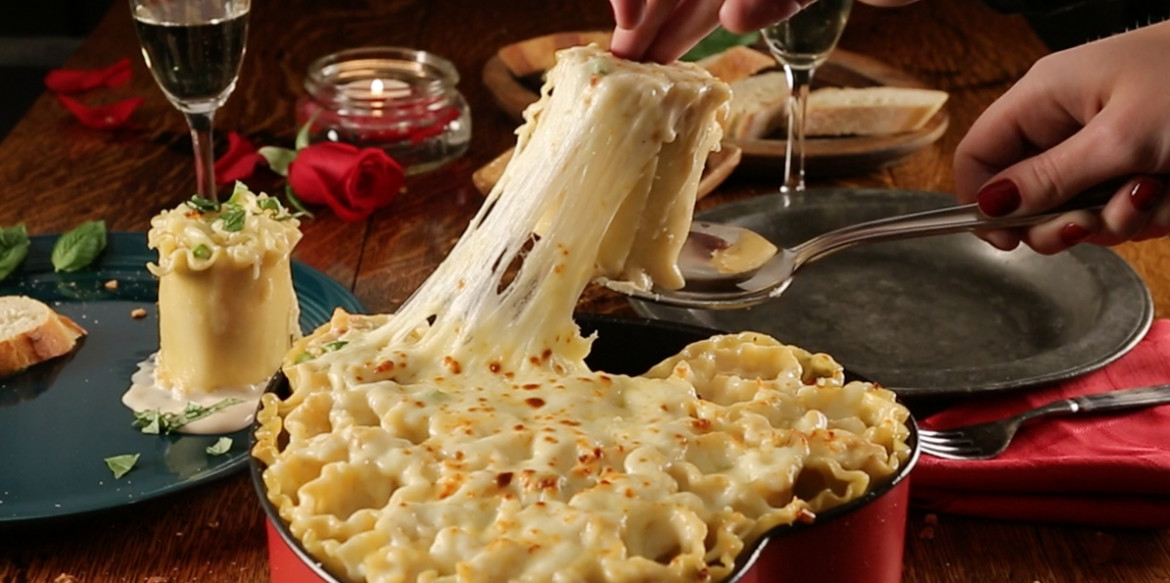 ---
<p>A couple that eats cheese together, stays together. This February, prepare a loving meal made with real, natural cheese, like these&nbsp;asparagus chicken lasagna roll-ups.</p>
Directions
Cook lasagna noodles according to package directions. Use a large skimmer to transfer the noodles to an ice-water bath. Swish them around, then use large skimmer to transfer them to a clean work surface.
Meanwhile, spread 1 cup Alfredo sauce in bottom of heart shaped or 8x8-inch baking dish or pan. In medium bowl, combine 1-1/2 cups cheese, 3/4 cup Alfredo sauce, asparagus and chicken; mix well. Spoon heaping 1/3 cup mixture down center of each lasagna noodle. Roll up; place seam-side down in dish. Spoon remaining sauce over rolls, and sprinkle remaining cheese.
Cover dish with foil. Bake in preheated 375°F oven 30 minutes or until heated through. Garnish with basil, if desired.
---