Pesto Lasagna Roll-Ups
Prep Time: 20 min | Cook Time: 35 min | Servings: 6 | Calories: 470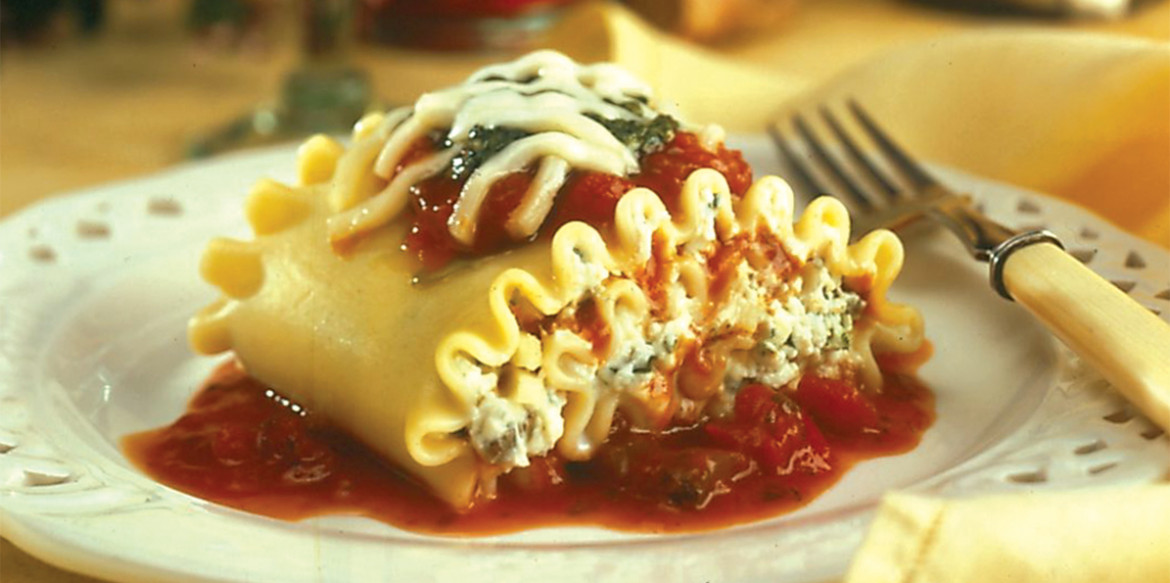 ---
The smooth texture and delicate flavor of Sargento® Whole Milk Ricotta Cheese is the key to this lasagna roll-up recipe. The pesto adds extra rustic taste along with a chunky red pasta sauce to make a classic Italian dish that is sure to please.
Directions
Combine Ricotta cheese and 3 tablespoons pesto sauce. Spread each lasagna noodle with 1/3 cup Ricotta mixture, 1/4 cup pasta sauce and 1/4 cup Mozzarella cheese. Roll each lasagna noodle individually, beginning at short end.
Spread 1/2 cup pasta sauce in bottom of 1-quart rectangular baking dish. Place roll-ups, seam-side down, in baking dish. Spread remaining pasta sauce and pesto over roll-ups.
Cover and bake in preheated 350°F oven 30 minutes. Uncover; bake 5 minutes more. Sprinkle with remaining Mozzarella cheese. Let stand 10 minutes before serving.
---