Black Bean & Corn Quesadillas
Prep Time: 10 min | Cook Time: 6 min | Servings: 4 | Calories: 630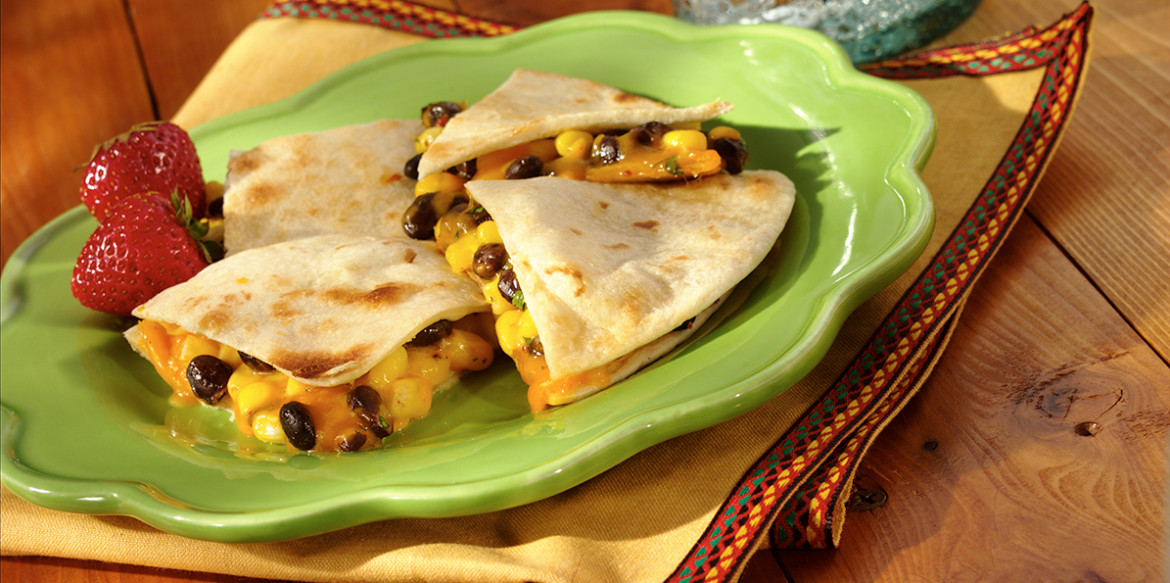 ---
Adding a brilliant medley of fresh ingredients and Sargento® Shredded Nacho & Taco Cheese to your quesadillas is a great way to change things up from the original. It's really that easy to make something so delicious for a meal or snack!
Ingredients
8 (6 to 8-inch) flour tortillas
1 can (15 oz.) black beans, rinsed and drained
1 cup frozen corn kernels, thawed
1/4 cup chopped cilantro or green onions
Optional garnishes: Sour cream, salsa
Directions
Preheat broiler. Place 4 tortillas on a foil-covered cookie or baking sheet. Coat tortillas with cooking spray. Turn tortillas over.
Combine cheese, beans, corn and cilantro; mix well. Spread mixture evenly over tortillas; top with remaining tortillas, pressing gently. Coat tops of tortillas with cooking spray.
Broil 6 to 8 inches from heat source until golden brown, about 3 minutes. With a large spatula, turn quesadillas over. Continue broiling 3 minutes or until golden brown and cheese is melted. Cut each tortilla into 4 wedges; garnish as desired.
---