Breakfast Sausage Burrito
Prep Time: 10 min | Cook Time: 20 min | Servings: 6 | Calories: 387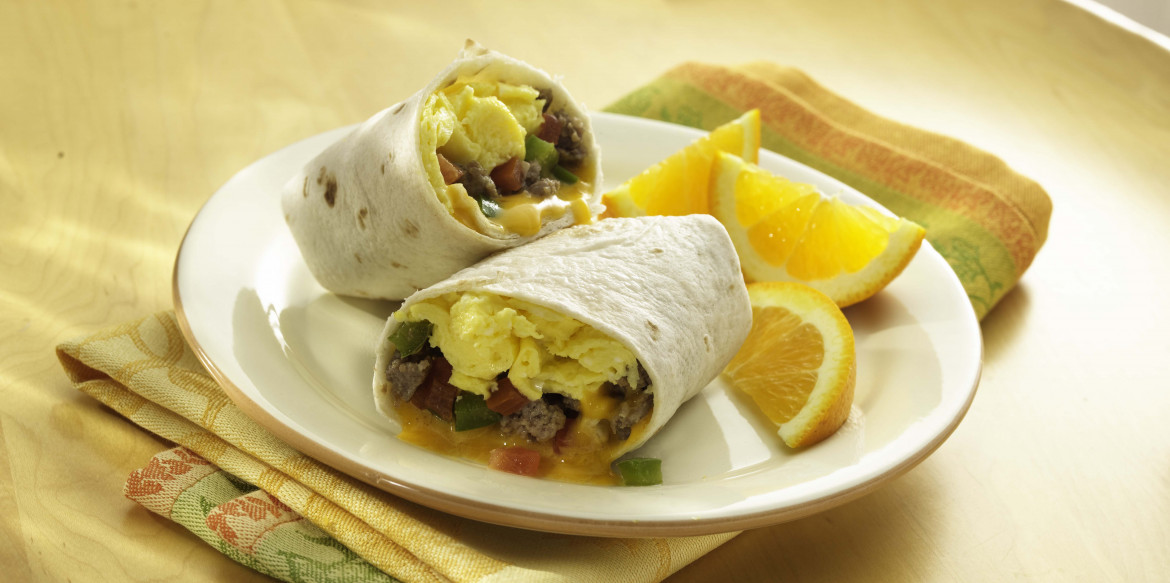 ---
Forget boring beginnings and make yourself something delicious in the morning with our breakfast burrito recipe. Throw all your favorite morning flavors together with some melted Sargento® Shredded Sharp Cheddar Cheese - Traditional Cut and wrap it up in a hearty and warm tortilla. This meal a great one for when you're hungry on the go!
Ingredients
1/2 cup diced green bell pepper
4 eggs
1/2 cup crumbled, cooked sausage
6 soft flour tortillas, 10-inch diameter
1/2 cup diced tomato
Directions
Sauté green peppers till soft. Scramble eggs in bowl, add to frying pan with sausage crumbles. Stir mixture on medium heat until eggs are cooked and dry.
Top tortillas with egg mixture. Sprinkle tomatoes and cheese on top of hot egg mixture and fold each tortilla into burrito shape.
Place on baking sheet, seam-side down. Bake 10 minutes at 350°F .
---