Sausage & Potato Breakfast Pizza Recipe
Prep Time: | Cook Time: | Servings: 8 | Calories: 659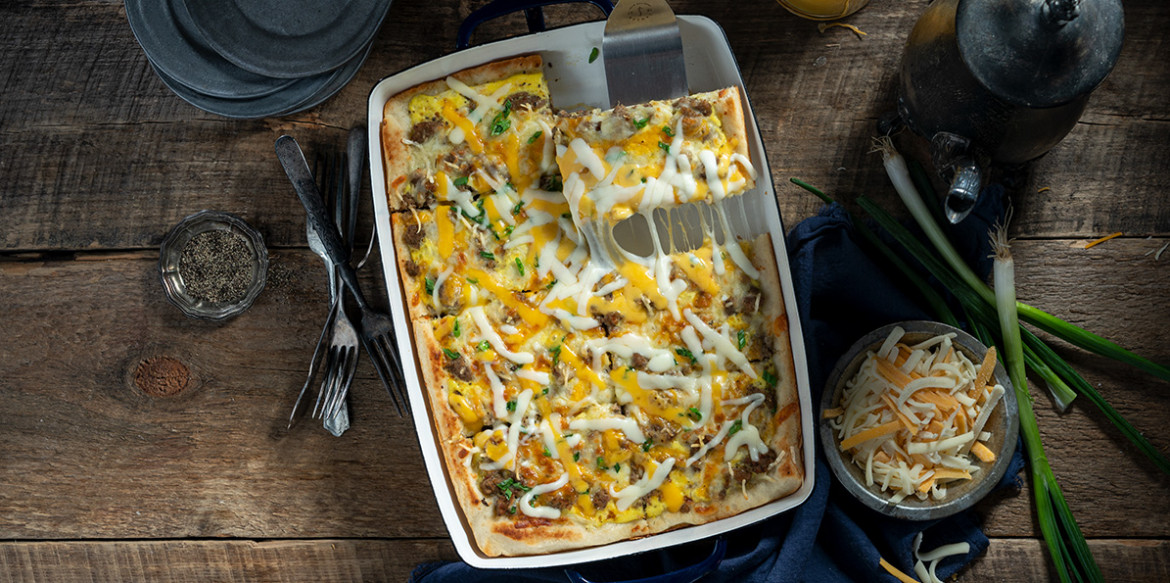 ---
There's never a wrong time for pizza, especially when it's bursting with delicious flavors like juicy breakfast sausage, tender shredded potatoes and Sargento® Shredded 4 Cheese Pizzeria Cheese to bring in that authentic Italian flavor with bubbling melted goodness. This breakfast is guaranteed to be delicious and filling for the whole family.
Ingredients
1 package (16 oz.) bulk breakfast sausage
1 can (13.8 oz.) refrigerated pizza dough
1 cup frozen or refrigerated shredded potatoes
4 eggs
5 Tbsp. milk
1/4 tsp. dried basil
Dash of cayenne pepper
Directions
Cook sausage according to package directions. Set aside. Spray 13x9-inch pan with nonstick vegetable spray. Unroll crust; press dough from center to edge so edge is thicker than center. Sprinkle evenly with potatoes, sausage and Pizzeria cheese. Combine eggs, milk and spices; whisk until blended. Pour over cheese layer and top with Parmesan. Bake at 350°F 23 to 27 minutes or until eggs are set and crust edges are golden brown.
---