Keto Bacon, Egg, Avocado & Cheese Sliders
Prep Time: 5 MIN | Cook Time: 0 MIN | Servings: | Calories: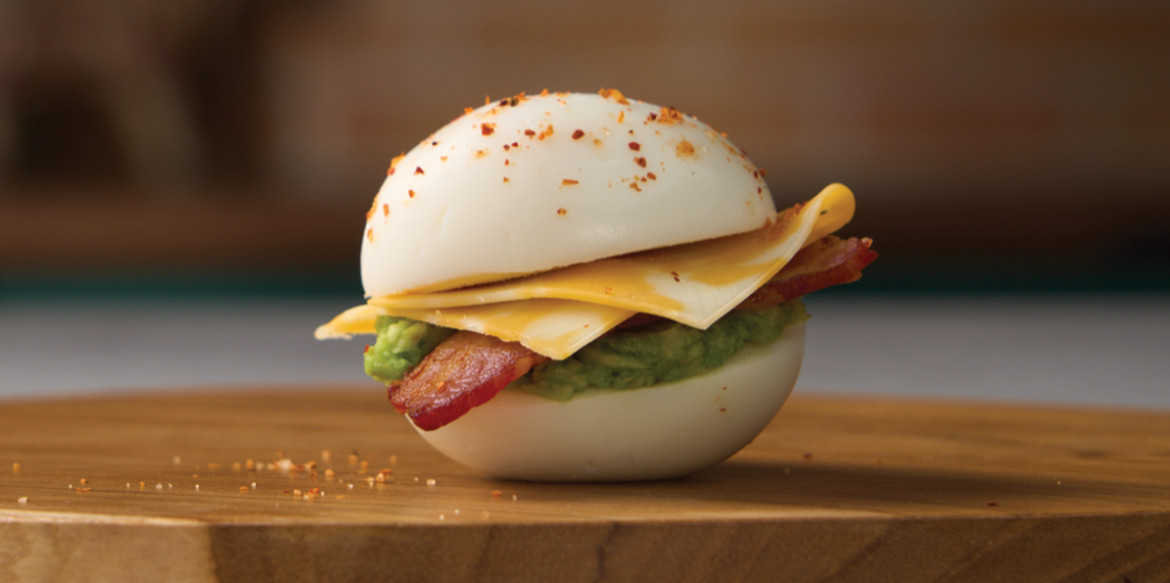 ---
Ingredients
4 lg. hard boiled eggs, peeled
¼ cup mashed avocado
2 slices center-cut bacon, cooked, cut in half
Chili lime seasoning to taste
Directions
Cut a thin slice of egg from the bottom of each egg. Cut each egg in half crosswise. Spread 1 tablespoon of mashed avocado onto the bottom of each egg.
Place 2 quarters of cheese on each egg over the avocado.
Place 1 piece of bacon on top of each egg over cheese
Place the other egg halves over the bacon and sprinkle a bit of chili lime seasoning on top.
---