Chicken Keto Broccoli Casserole Recipe
Prep Time: 40 MIN | Cook Time: 25 MIN | Servings: | Calories: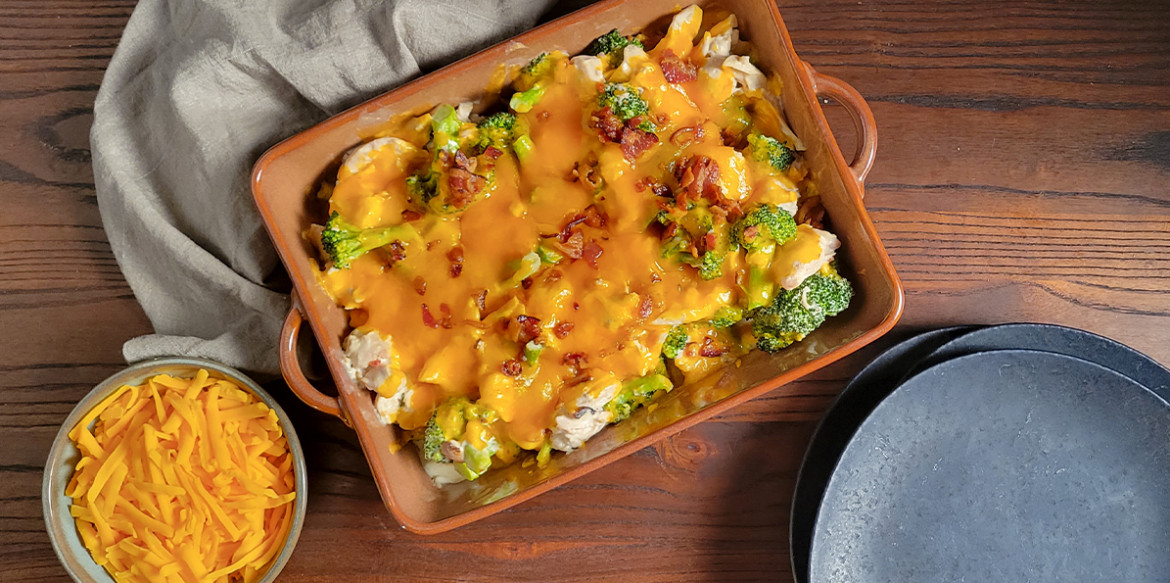 ---
A traditional Broccoli Casserole with a keto-friendly twist.
Ingredients
1 lb Broccoli Florets (fresh or frozen)
1 lb Rotisserie Chicken shredded
8 ounces Cream Cheese
3/4 cup Heavy Whipping Cream
1/2 cup Unsweetened Almond Milk
1 tbsp Dijon Mustard
1 tsp Garlic Powder
¼ tsp Paprika
1 cup Bacon Chopped
2 cups Sargento® Shredded Cheddar Cheese
Directions
Preheat your oven to 400 degrees. Place a saucepan of water over high heat and boil the
broccoli florets until al dente. Drain well and add to a large mixing bowl along with the
shredded chicken.
In a small saucepan, add the cream cheese, cream, almond milk, mustard, garlic,
paprika, salt, and pepper and place over low heat. Whisk until the sauce is smooth.
Pour the warm sauce into the broccoli and chicken mixture, add 3/4 bacon, and mix well.
Pour the mixture into a casserole dish and top with the shredded cheese and left over
bacon.
Bake in the oven for 20-30 minutes, until warmed through and the cheese has browned.
Serve immediately.
---