Cheesy Pull-Apart Snowman
Prep Time: 30 Min | Cook Time: 25 Min | Servings: 4 | Calories: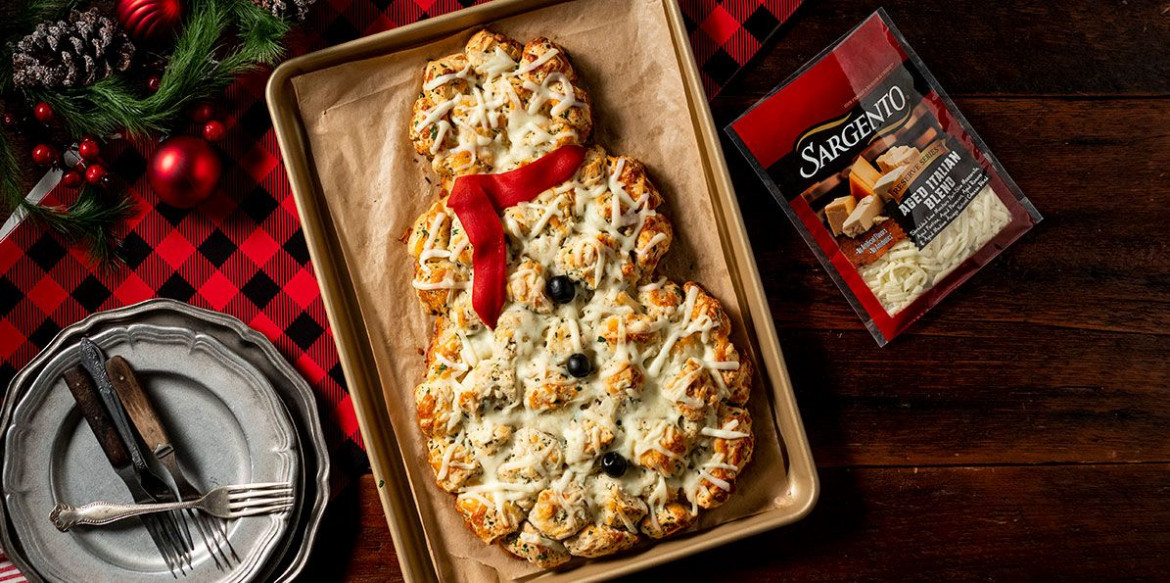 ---
Directions
Pre-heat oven to 350 degrees. In a small bowl, combine butter, parsley, rosemary and garlic. Set aside.
Unroll pizza dough into a rectangle on a clean, flat surface or cutting board into an 14" X 7" rectangle.
Brush reserved butter mixture over pizza dough, leaving ½" around the sides. Sprinkle 1 cup of cheese over dough.
Cut the dough into 1" pieces, placing in the center of a parchment lined baking sheet and forming a snowman as you go. Brush top with remaining garlic butter.
Bake for 20 minutes or until rolls are lightly browned. Sprinkle remaining ½ cup of cheese on top of snowman and bake an additional 5-10 minutes or until cheese is well melted. Slide snowman onto a serving tray or board . Top with roasted red peppers for a scarf and olives for buttons if desired.
---