Cheesy Chorizo Football Pull-Apart Bread
Prep Time: 30 MIN | Cook Time: 25 MIN | Servings: 10 | Calories: 390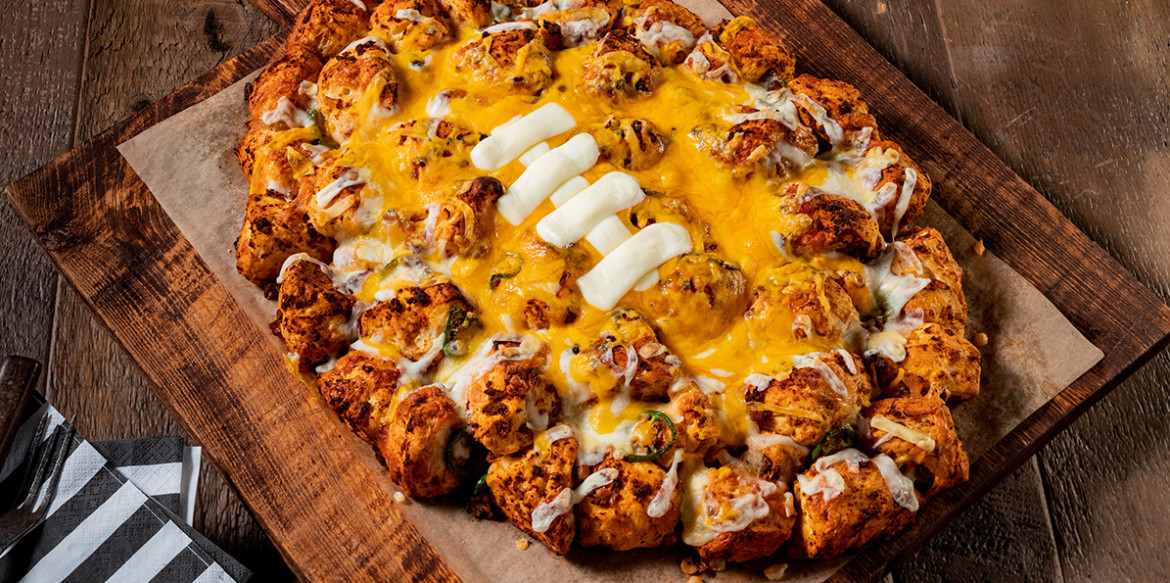 ---
<p>As fun to eat as it is delicious, this cheesy, savory bread is definitely a crowd favorite. A great addition to your game-day buffet, its robust flavors come from chorizo, jalapeños and Sargento® 4 Cheese Mexican Cheese.</p>
Ingredients
6 oz. Chorizo, uncooked
1 small Onion, diced
1 Tbsp. Butter, melted
2 med. Jalapeno, thinly sliced
2 pkg. Ready to bake refrigerated biscuits, quartered
1 ea. Sargento® String Cheese, pulled into 4 long strips
Directions
Pre-heat a medium skillet over medium heat. Add chorizo and onion. Cook until meat is cooked through and onions are tender. Drain meat mixture, reserving 1 tablespoon of grease. Transfer meat mixture to a large bowl.
Pre-heat oven to 375 degrees F.
Stir in melted butter to bowl with meat mixture. Add biscuits, 1 cup of shredded cheese and jalapeno to bowl and gently toss until well coated.
Transfer mixture to a parchment lined baking sheet and form into the shape of a football.
Bake for 25 minutes. Remove from oven and top with remaining shredded cheese. Bake an additional 10 minutes or until cheese has melted completely.
Remove from oven and place strips of string cheese in the middle of the football bread to resemble strings of a football. Bake an additional 5-10 minutes or until softened. Remove from oven and serve.
---