Bruschetta Mozzarella Recipe
Prep Time: 10 min | Cook Time: 5 min | Servings: 28 | Calories: 87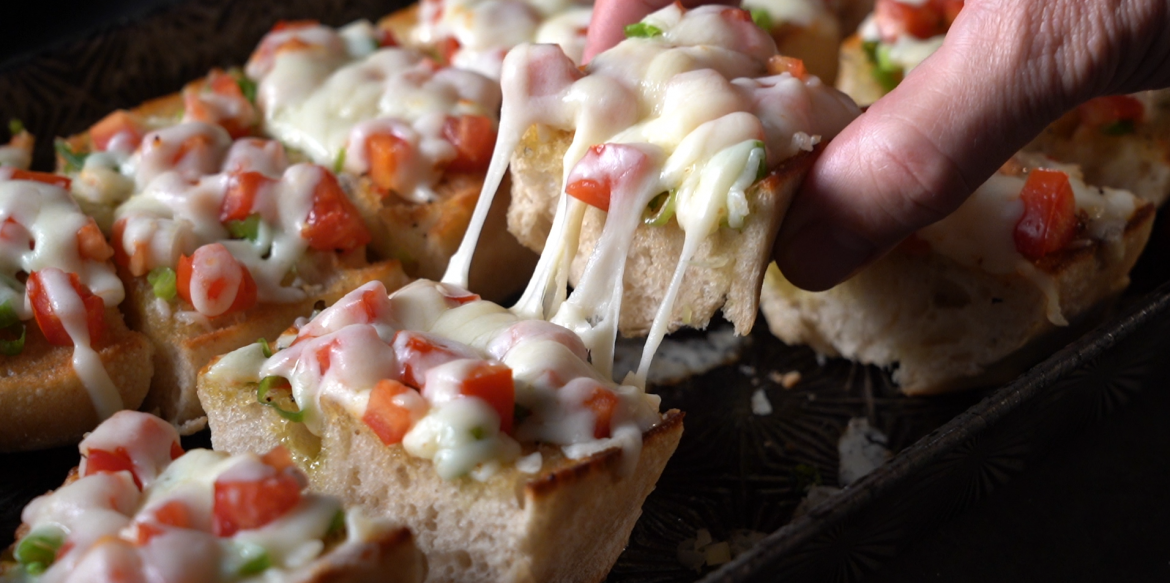 ---
What's better than crusty bread topped with tangy and savory homemade bruschetta that boasts flavors from peppers, onion, garlic and tomatoes? Well, nothing except for a generous helping of Sargento® Shredded Mozzarella - Traditional Cut melted on top to elevate all of the wonderful flavors and add creamy warmth to this awesome appetizer.
Ingredients
1 loaf (1 lb.) Italian bread
1/3 cup olive oil
1 clove garlic, minced
1/4 tsp. pepper
1/2 tsp. salt (optional)
2 green onions, thinly sliced
1 medium tomato, seeded and chopped
1-1/2 cups (6 oz.) Sargento® Shredded Mozzarella & Provolone Cheese or Sargento® Shredded Mozzarella - Traditional Cut
Fresh parsley sprigs (optional)
Directions
Cut bread in half lengthwise. Place cut-side up on foil-lined baking sheet. Combine oil, garlic, pepper, and, if desired, salt; brush over bread. Sprinkle with green onions, tomato and cheese.
Bake in preheated 500°F oven 5 minutes or until cheese is melted and edges of bread are browned. Cut into 1-inch pieces. Garnish with parsley, if desired.
---