Articles
A Savory Salute to Independence Day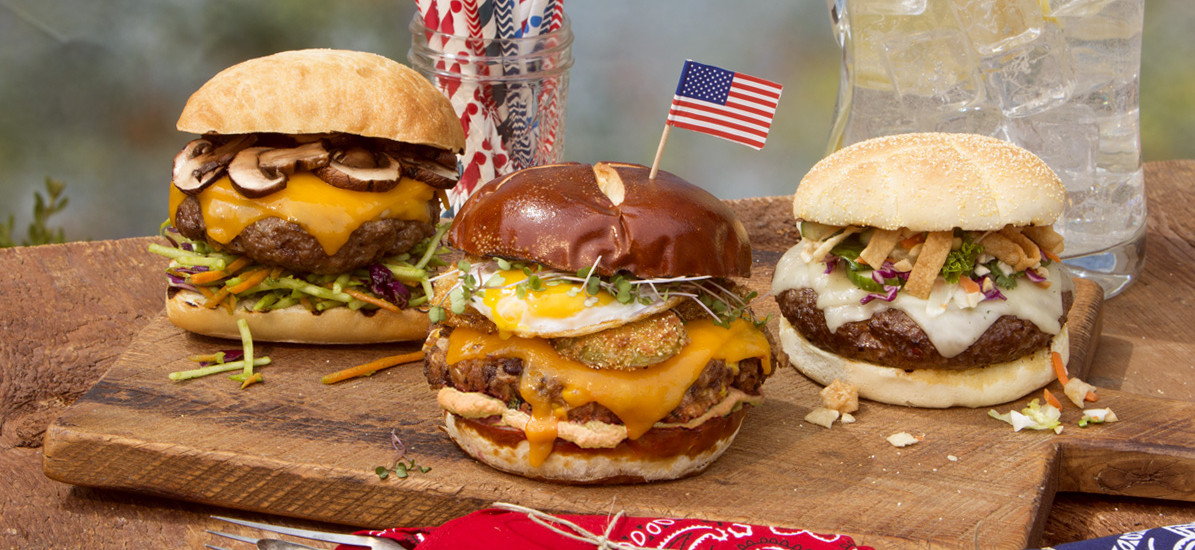 Picnics, parades, concerts, fireworks—what's not to love about the 4
th
of July? With so much fun packed into a single day, Independence Day is definitely a highlight of summer. And without a doubt, the best thing about the fourth is festive gatherings with family and friends, which of course, inevitably means lots of delicious food. Fresh, seasonal fruits and veggies, refreshing ice-cold drinks, hot-off-the-grill fare and all our favorite snacks and desserts make for mouth-watering menus.
Sargento® has a few choice recipes featuring 100 percent real, natural cheese that are sure to add some star-spangled pizzazz to your 4
th
of July gathering. While the sizzling brats and burgers lure us in, it's the side dishes that add a variety of tastes and textures that keep people coming back for "just a little bit more."
This year, take your salad game up a notch with the
Best Ever Pasta Salad in a Jar
. A colorful addition to your spread, these beauties, featuring three types of Sargento® cheese, are prepped in advance and guests shake 'em up and enjoy them right out of the jar. Another nice sidekick is our
Mexican Street Corn Salad
. Zesty, tangy and delicious served chilled or warm, this festive grilled corn salad is made even better with Sargento® Shredded 4 Cheese Mexican. Finally, your guests will be tempted to make
Mufaletta Salad
the main course! It's an incredibly easy one-bowl creation with Sargento® Shredded 6 Cheese Italian, penne pasta, salami and peperoni, plus olives, veggies and fresh herbs, served if you wish, in Bibb lettuce leaves.
So, put up the bunting and streamers, ice up your coolers, load up on sparklers and have a fun-filled red-white-and-blue, real cheesy 4
th
of July!
Explore our true-blue side dishes.