Articles
Turn Thanksgiving leftovers into culinary sensations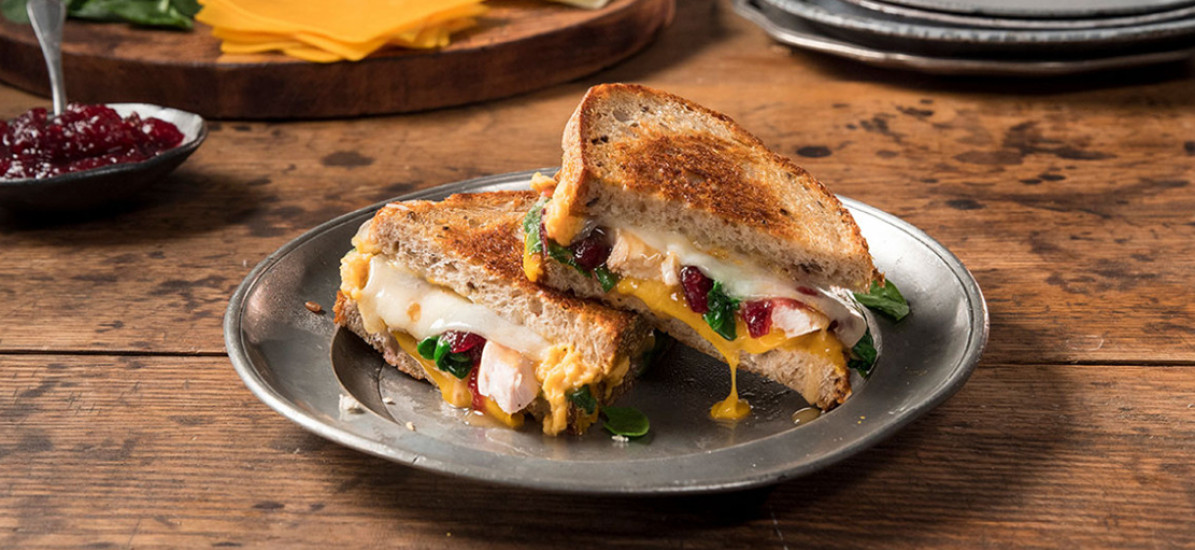 While it's always a delight to enjoy round two of your Turkey Day spread and indulge in those once-a-year favorites again, it's equally as fun (and perhaps even tastier!) to test the waters and transform those beloved leftovers into something really special. We've gathered a few of our top hits, so you can try your hand at turning this year's leftovers into so much more.
Thanksgiving Leftover Egg Muffins
Packed with all the essentials – turkey, stuffing, mashed potatoes, sweet potatoes and cranberry sauce – along with eggs and lots of creamy Sargento® Shredded Cheddar Cheese, this satisfying dish is the perfect post-holiday mashup. Enjoy it in the morning with a hot cup of coffee or try it in the afternoon with a fresh green salad.
Thanksgiving Pizza Galette
Pizza and Thanksgiving team up in this tasty concoction that gets a little extra help (and flavor) from Sargento® Cheese. Start by spreading your leftover mashed potatoes and sweet potatoes onto an extra- large refrigerated pie crust. Then add your gravy, carved turkey, chopped green beans, cranberries, a few heaping handfuls of Sargento® Shredded Mozzarella Natural Cheese and fried onions. Fold the edges over and bake until golden brown, and prepare to enjoy this ooey-gooey, Thanksgiving-inspired masterpiece.
Thanksgiving Mac & Cheese
Mac and cheese just got a major flavor upgrade thanks to this scrumptiously satisfying recipe. In our festive adaptation, the comforting classic you love is chock full of Turkey Day staples, like roasted turkey, crunchy stuffing and sliced cranberries, that are mixed in with turkey broth, creamy milk and LOTS of Sargento® Shredded Cheddar to give it a decadent richness that'll leave you wanting more... and more.
Ultimate Holiday Grilled Cheese
This recipe combines all the flavors of Thanksgiving and, of course, your favorite Sargento® Cheese Slices, into one unforgettable handheld! Loaded with cranberry sauce, creamy cheese, leftover veggies and turkey, this satisfying sandwich is sweet, savory and undeniably scrumptious.
Try one or try them all and treat yourself to creative next-day dishes that will have you feasting all over again.