String Cheese Spiders Recipe
Prep Time: 30 Min | Cook Time: | Servings: | Calories: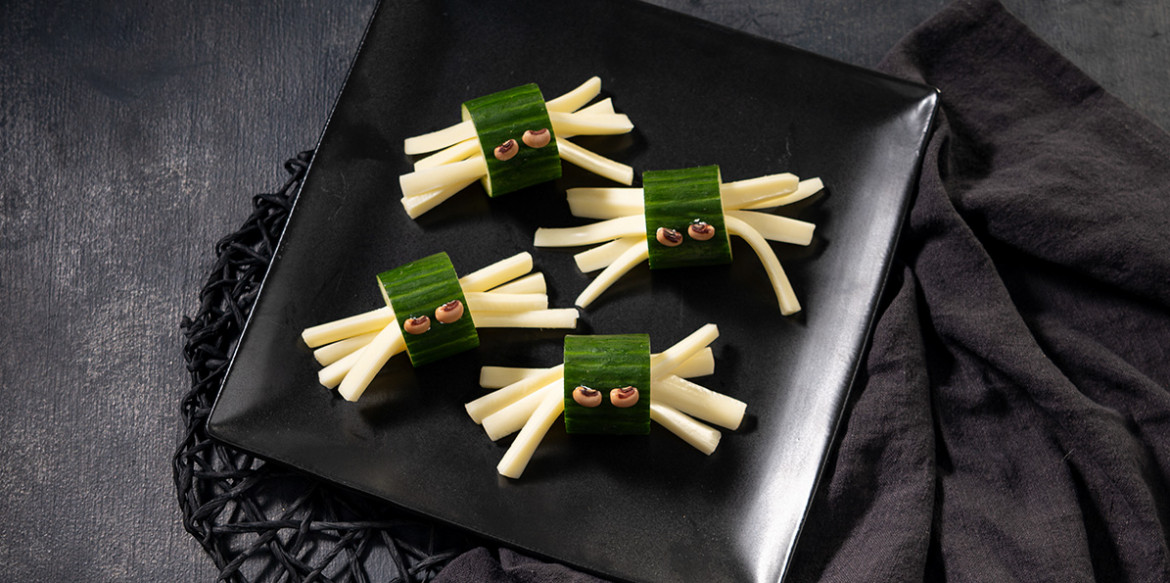 ---
Have a little Halloween food fun with these spooky and easy to make Sargento® String Cheese Spiders.
Ingredients
1 package Sargento® String Cheese
1 each English cucumber or 4 Persian cucumber
3 oz Cream Cheese
½ cup Olive OIl
1 Tbsp Garlic Powder
1 can black eyed peas or black beans
Directions
Slice cucumber into 1" pieces.
Hallow out the interior of each cucumber using a melon baller or a spoon.
Slice each string cheese vertically, twice,  to create thin spider legs.
Push cheese sticks through each cucumber hole to create a spider.
Using the cream cheese, secure the black eyed peas or black beans to the cucumber.
---