Ultimate Open-Face Steak Sandwich
Prep Time: 10 min | Cook Time: 25 min | Servings: 4 | Calories: 798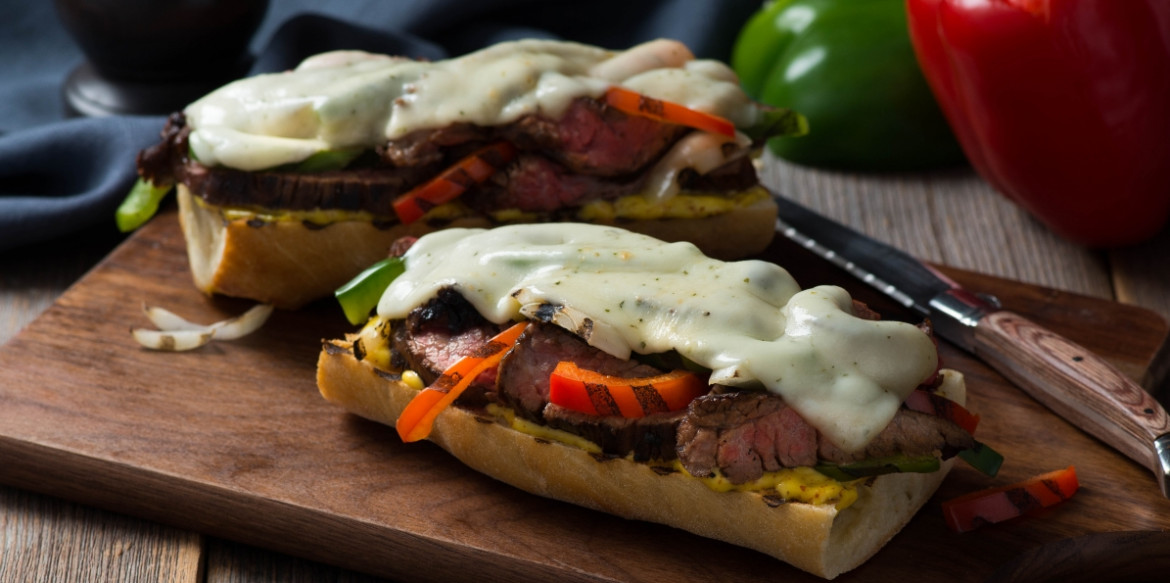 ---
<p>Make these mouthwatering open-faced steak sandwiches at your next picnic or cookout and delight your taste buds! Marinated flank steak meets a robust combination of balsamic vinegar, soy sauce and garlic. Grill it to perfection and top this steak sandwich with Sargento®&nbsp;Sliced Provolone Cheese, Dijonnaise and quartered peppers for luxurious flavor.</p>
Directions
In large resealable plastic bag, combine olive oil, balsamic vinegar, soy sauce and garlic. Add flank steak and seal; refrigerate for at least 8 hours or up to 12 hours. Remove from marinade and pat dry; rub with pepper.
Preheat grill to medium-high heat; grease grate well. Grill flank steak, turning once, for 12 to 15 minutes or until medium-rare. Transfer to cutting board and tent with foil for 10 minutes. Slice thinly against the grain.
Meanwhile, grill onion, red and green peppers for 8 to 10 minutes or until grill-marked. Slice peppers into strips. Toast rolls, cut sides down, for 2 minutes or until grill-marked. Flip over and grill for 1 minute or until toasted.
Spread Dijonnaise evenly onto rolls; layer sliced steak, onions, red and green peppers over top. Top each half with cheese slice; return to grill or broil for 2 or 3 minutes or until cheese is melted.
---