BLTLC Sandwich Recipe w/ Sharp Cheddar Recipe
Prep Time: 10 MIN | Cook Time: 3 MIN | Servings: 2 | Calories: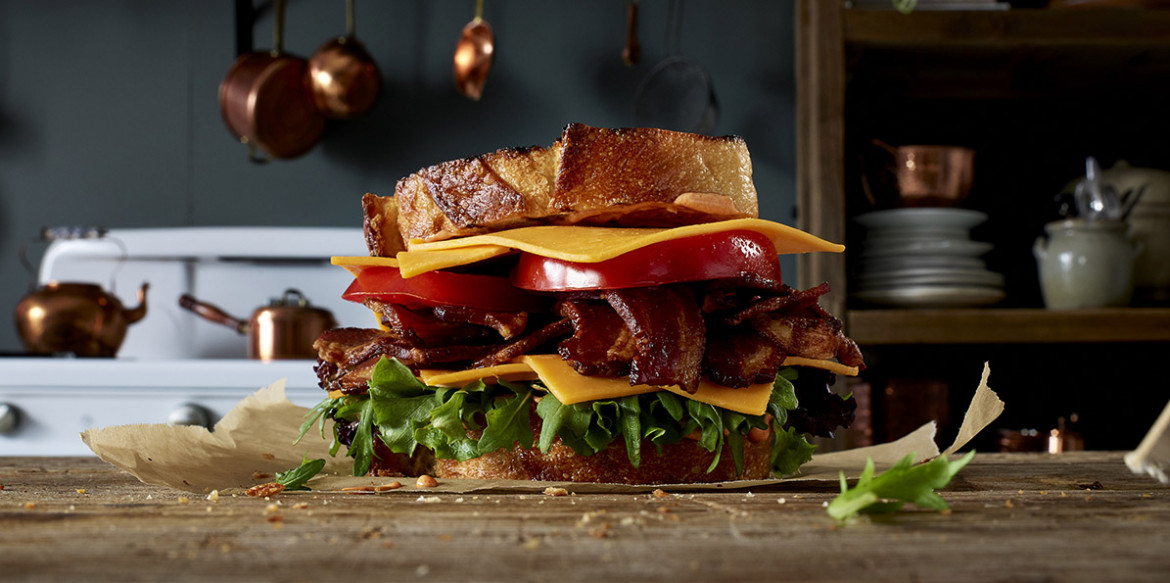 ---
There's a standard BLT sandwich and then there's this beauty. It's teeming with delicious, robust flavors: peppery arugula, tangy Sargento® Sharp Cheddar, spicy chipotle and the zip of fresh lime juice, and of course, lots of bacon. Enjoy this one with extra TLC.
Ingredients
4 Slices of Bread
1 Tbsp. Olive oil
16 Slices thick cut bacon, cooked
1/2 cup Baby arugula
4 Slices tomato
4 Tbsp. mayonnaise
2 tsp. minced chipotle in adobo
1 tsp. lime juice
Directions
Heat a large grill pan on medium heat.
Brush each slice of bread with olive oil and grill for 3 minutes then set aside.
In a small bowl combine mayonnaise, chipotle and lime juice and set aside.
Spread chipotle mayonnaise on each side of the bread. Place 8 slices of bacon, 6 slices of sharp Cheddar cheese, 2 slices tomato and ¼ cup of arugula then top with other slice of bread.
---