Stuffed Spinach Pizza
Prep Time: 15 min | Cook Time: 35 min | Servings: 8 | Calories: 347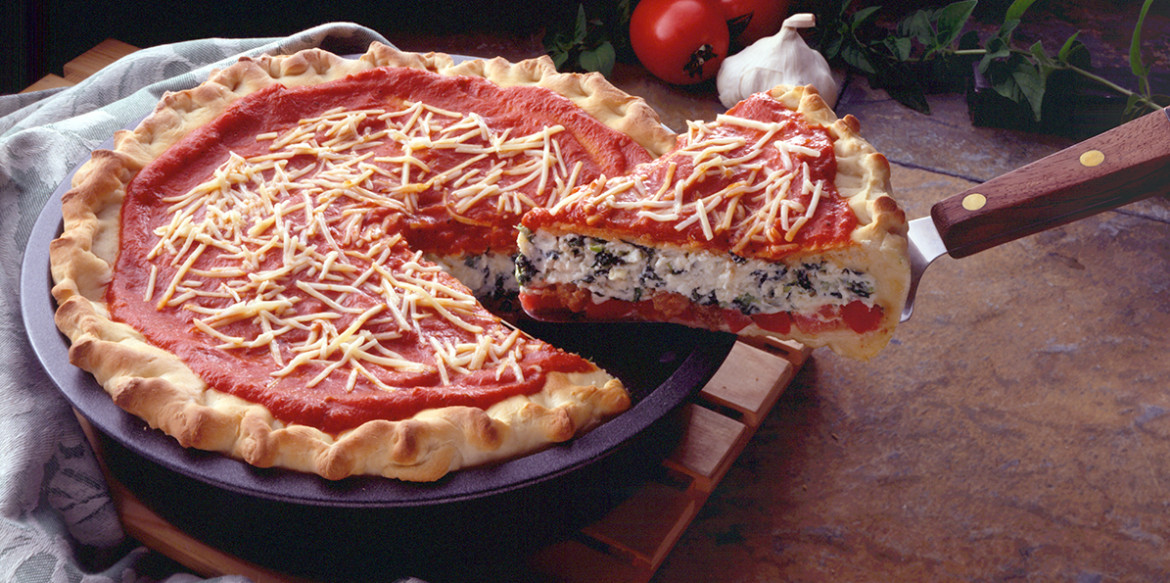 ---
This cheesy stuffed pizza is made with Sargento® Shredded Mozzarella - Fine Cut and a healthy dose of spinach that packs a punch even Popeye would approve of! Sink your teeth into the juicy blend of chopped plum tomatoes and sweet Italian sausage all within a buttery and flaky crust bubbling over with cheese.
Directions
Thaw bread dough and let rise according to package directions. Roll two-thirds dough into 11-inch circle on lightly floured surface. Line bottom and sides of greased 9-inch cake pan with dough. Place tomatoes and sausage, if desired, in pan; sprinkle with basil, oregano and pepper.
Combine Ricotta, spinach, Mozzarella, 3/4 cup Parmesan, garlic and salt in small bowl; spread over tomatoes. Roll remaining dough into 9-inch circle; place over cheese mixture. Pinch edges to seal. Bake in preheated 450°F oven 25 minutes. Spread with pizza sauce; sprinkle with remaining Parmesan cheese. Bake additional 10 minutes. Let stand 10 minutes before serving.
---