Four Seasons Pizza
Prep Time: 5 min | Cook Time: 12 min | Servings: 4 | Calories: 248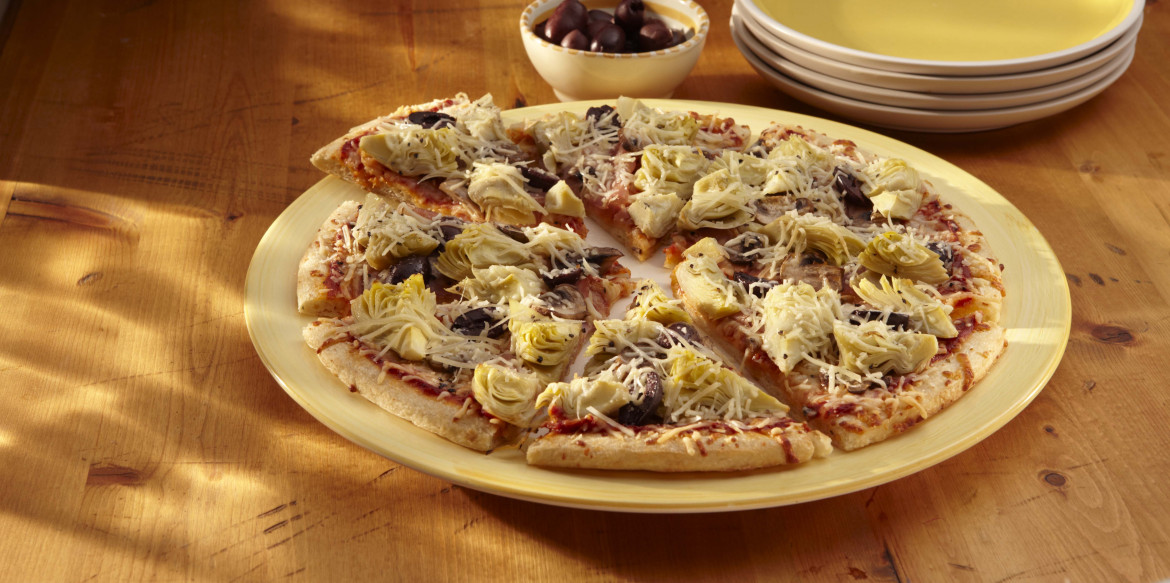 ---
Transport yourself overseas to an Italian kitchen with a pizza that's topped with hearty ingredients like artichoke hearts and slices of smoky prosciutto along with savory mushrooms, olives and Sargento® Shredded Parmesan Cheese melted on top for that authentic Italian pizzeria taste.
Directions
Spread pizza sauce evenly over crust. Sprinkle with 1 cup cheese. Top with prosciutto, mushrooms, olives and artichokes. Sprinkle with remaining cheese. Season with salt and freshly ground black pepper.
Cook pizza in 425°F oven 10 to 12 minutes or until golden brown.
---