Tomato Mac & Cheese
Prep Time: 10 min | Cook Time: 50 min | Servings: 4 | Calories: 667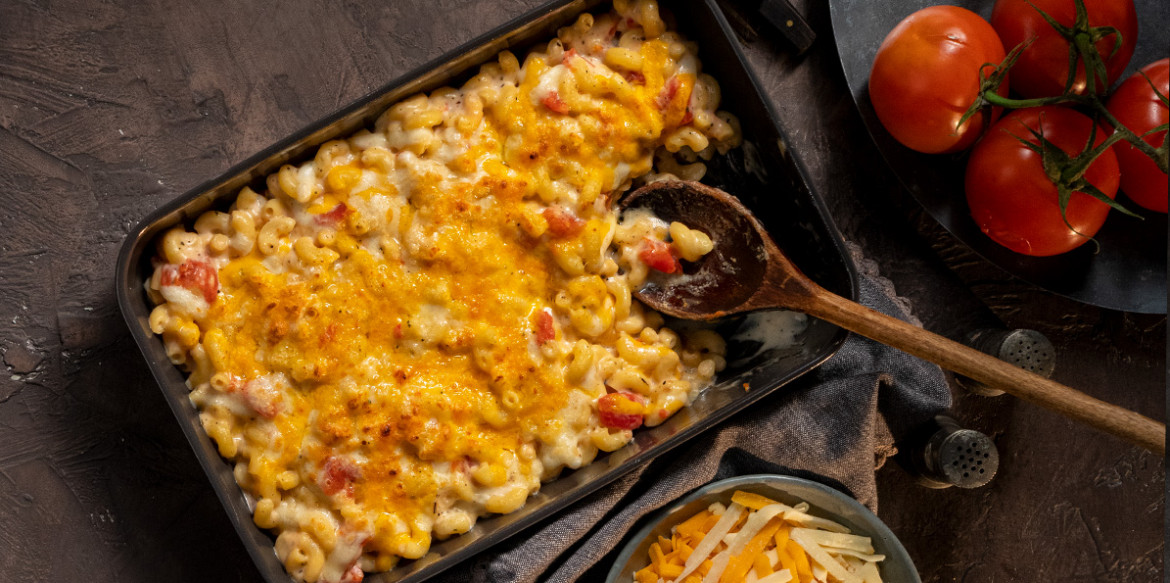 ---
<p>Gather your loved ones around a hot dish of baked macaroni and cheese that's made with fresh ingredients like diced tomatoes and creamy Sargento® Shredded Double Cheddar Cheese. The crispy baked crust will make every serving perfectly delightful.</p>
Ingredients
2 cups uncooked elbow macaroni
1/4 cup butter
3 Tbsp. all-purpose flour
1 tsp. Italian seasoning
1/2 tsp. black pepper
1/2 tsp. salt
2 cups milk
1 can (14-1/2 oz.) diced tomatoes, drained
1/2 cup plain dry breadcrumbs
Directions
Preheat oven to 350°F. Spray 2-quart baking dish with nonstick cooking spray. Cook macaroni according to package directions until just tender. Drain and set aside.
Meanwhile, melt butter in medium saucepan over medium heat. Whisk in flour, seasoning, pepper and salt, stirring until smooth. Gradually add milk, whisking constantly until slightly thickened. Add 3/4 cup Double Cheddar and Parmesan; stir until smooth. Gently stir macaroni, sauce and tomatoes together. Place in lightly greased baking dish.
Sprinkle remaining cheese evenly over casserole. Place breadcrumbs in small bowl; spray several times with cooking spray. Sprinkle over pasta mixture.
Bake, covered, 30 minutes or until hot and bubbly. Uncover and bake 5 minutes or until top is golden brown.
---