Chicken Saltimbocca Sandwich
Prep Time: 5 min | Cook Time: 10 min | Servings: 4 | Calories: 495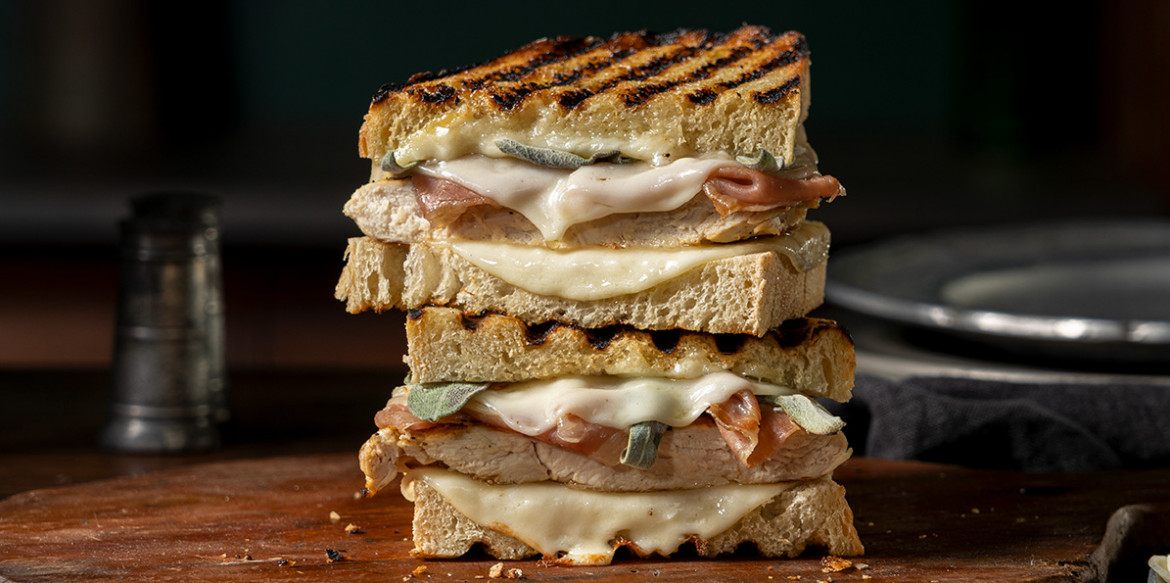 ---
<p>A quick, easy and deliciously cheesy sandwich, this panini features grilled chicken cutlets, prosciutto and Sargento® Provolone Cheese. Make them on Italian bread and add fresh sage leaves for a savory taste. *30% less fat and 25% fewer calories compared to Sargento® Provolone Cheese</p>
Directions
Pound out chicken cutlets to 1/4-inch thickness, then grill on an electric grill 2 minutes per side or in a grill pan until cooked through. If using a grill pan, spray with olive oil cooking spray and cook over medium heat, 2 minutes per side.
Cut each slice of bread in half and place a cooked chicken cutlet on one half. Top with a slice of prosciutto, then 3 fresh sage leaves and 2 slices cheese. Place other bread half on top.
Spray grill pan with olive oil cooking spray. Using medium heat, cook each sandwich about 3 minutes per side until golden brown and cheese is melted. Serve immediately.
---